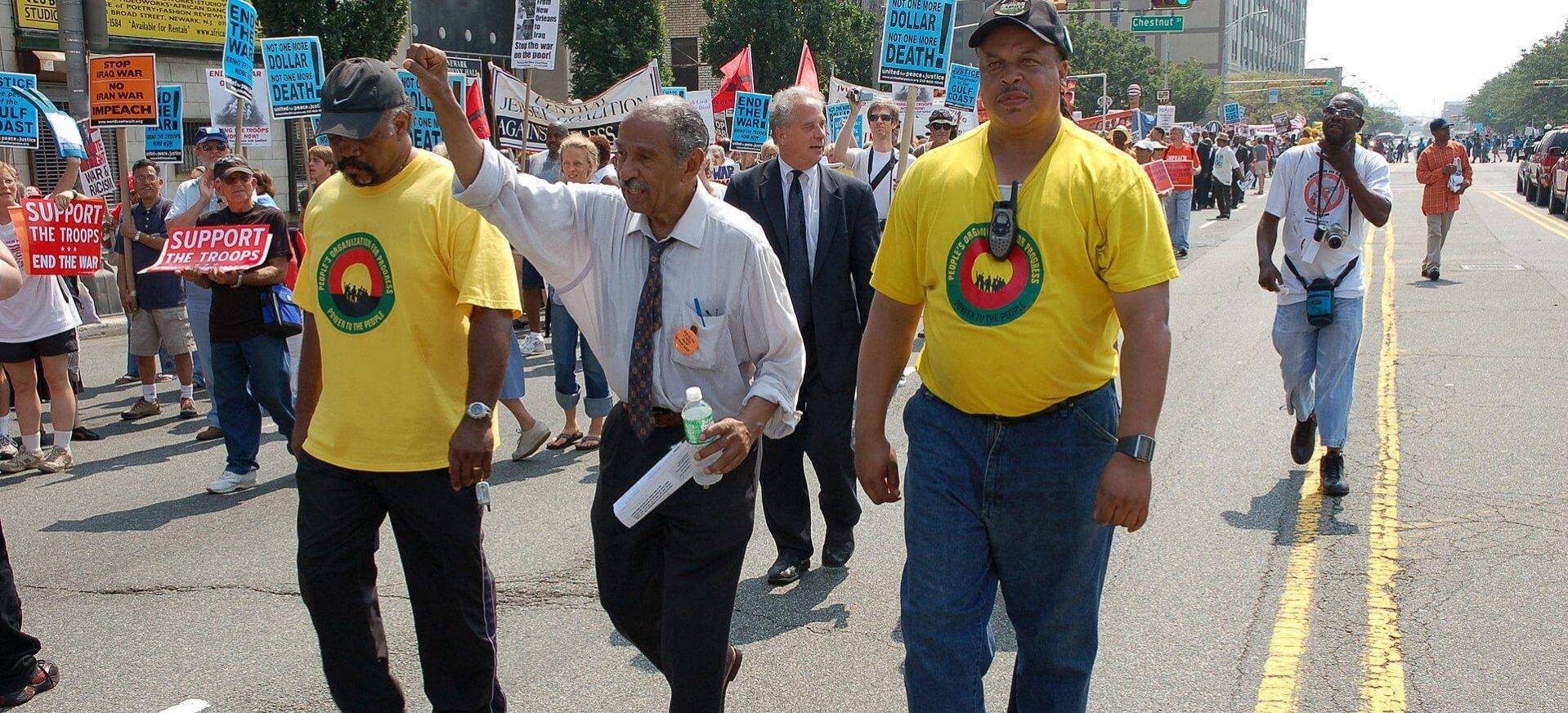 Submit a Press Release
Former Democrat Rep. John Conyers dies at 90.
Former Democrat Rep. John Conyers, who represented parts of Detroit for more than 50 years and was the original Sponsor of HR.40 died Sunday 10/27/219 at age 90.
Rep. John Conyers born in Detroit in 1929 was a founding member of the Congressional Black Caucus.
Rep. John Conyers was first elected to Congress in 1965 and was a champion of the Civil Rights Movement throughout his tenure.
In 1989 Rep. John Conyers introduced H.R. 40 which is a Congressional Reparations Study Bill that more than half of the democrats in the House and Senate refuse to sign despite black people being the Democrat's most loyal and dedicated base.
HR.40 which was a bill near and dear to Rep. John Conyers's heart is currently a hot topic.  On June 19th 2019, the House Judiciary Subcommittee on the Constitution, Civil Rights, and Civil Liberties held a sham hearing on H.R. 40, the Commission to Study and Develop Reparations for American Descendants of slavery.
The House Judiciary Subcommittee made a total mess of the hearing with their exclusion of the dedicated grassroots American Patriots #ADOS at the root of the reparations momentum. HR.40  and reparations have been foisted back into being a national discussion by Patriotic and dedicated #ADOS black repair advocates who work tirelessly and diligently at their goal of economic equality for American Descendants of Slavery.
#boycottharriet #TheRootSucks
Submit a Press Release
Today, the last of the 13 founding members, John Conyers Jr., of the @TheBlackCaucus passed away.

"The sooner we get organized for group action, the more effective we can become." – Congressman Charles Diggs, CBC cofounder.

Our community must continue to fight for civil rights. pic.twitter.com/c7XJDQxzrT

— Mohammed Khader (@MohammedKhaderr) October 27, 2019
John Conyers has died today at age 90. He co-founded the Congressional Black Caucus- an organization that did NOTHING for Black Americans, yet did EVERYTHING for immigrants. Before Conyers died #MeToo took him down.

Ironically #Metoo is a movement lead by whites and immigrants

— Tariq Nasheed 🇺🇸 (@tariqnasheed) October 27, 2019
Another civil-rights retread is sent packing to that trash can down below just in time for our Holy-days.
I'm not into spiritual stuff like that, but its almost as if the universe is responding to our efforts and encouraging us by removing these eyesores.https://t.co/6thvj8LECB

— ProfessorBlackTruth (@ProfBlacktruth) October 27, 2019
John Conyers, the longest-serving African American member of Congress, has died.

Conyers served for 52 years. Grateful for his efforts to establish MLK Day as a holiday and for his leadership on efforts to reauthorize the Voting Rights Act. #restinpower pic.twitter.com/oOYUkexFQg

— Kristen Clarke (@KristenClarkeJD) October 27, 2019
Lets us know your thoughts!