Cryptocurrency Exchange Gemini Joins DeFi Revolution.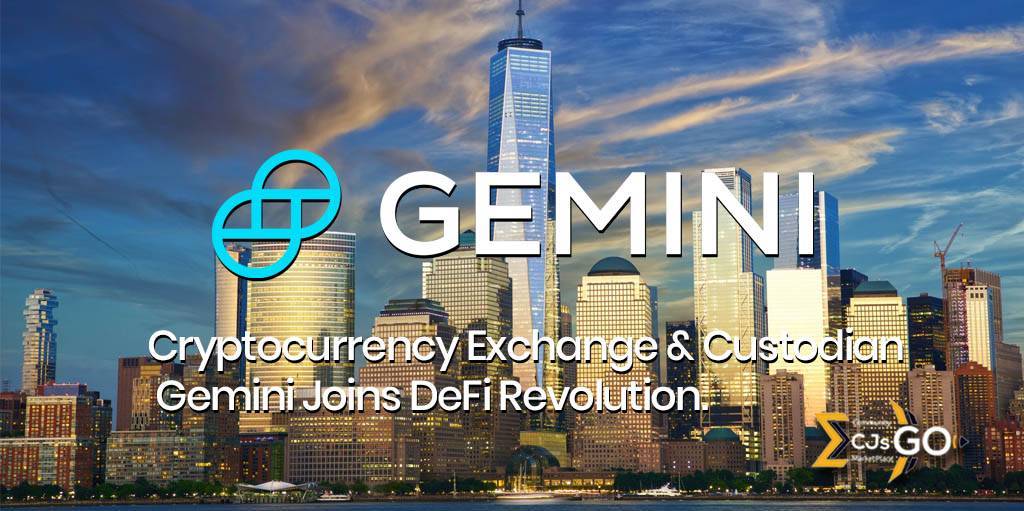 Tyler Winklevoss CEO at Gemini cryptocurrency exchange tweeted the "DeFi revolution is upon us." Compound (COMP) will be the first decentralized finance (DeFi) token available to trade on Gemini.
Along with COMP,  AMP and PAXG and also been added to the New York based exchange.
The #DeFi revolution is upon us. @Gemini is now accepting deposits for $AMP @amptoken, $PAXG @PaxosStandard, and $COMP @compoundfinance. Trading to begin on 9/15! https://t.co/2Yj2IoxpCY

— Tyler Winklevoss (@tylerwinklevoss) September 11, 2020
Compound (COMP) with a Marketcap of $537.46 M according to our database is an Ethereum token that enables community governance of the Compound protocol.
The protocol is a series of decentralized interest rate markets that allow users to supply and borrow Ethereum tokens at variable interest rates. COMP token holders and their delegates can also debate, propose, and vote on changes to the protocol.
The additions bring, Gemini's trading and custody support to a total of 12 cryptos (BTC, ETH, BCH, LTC, ZEC, BAT, DAI, LINK, OXT, PAXG, AMP, COMP) and custody support to 13 cryptos (ZRX, BRD, MANA, ENJ, GUSD, GNT, KNC, LOOM, MKR, NMR, OMG, STORJ, and CSP).
Although Compound (COMP) is listed on Coinbase New York traders were unable to trade the token due to New York's very strict  Bitlicense regulations.
Gemini cryptocurrency exchange said in its statement.
"We have worked closely with the New York State Department of Financial Services to obtain approval to offer trading and custody services for these new assets and we look forward to continuing to bring mission-oriented projects to you in the future,"