Freelance Service Tutorial
Need a Website designed? Logo created? Resume written?  Taxes filed? Then CJsGo Freelancer Marketplace is for you!  Submit your project, set your price & allow our freelancers to bid while you focus on the growth of your business.
This tutorial assumes you have already created a CJsGo vendor account and have logged in.
1. Click the "Add New Auction Product" button.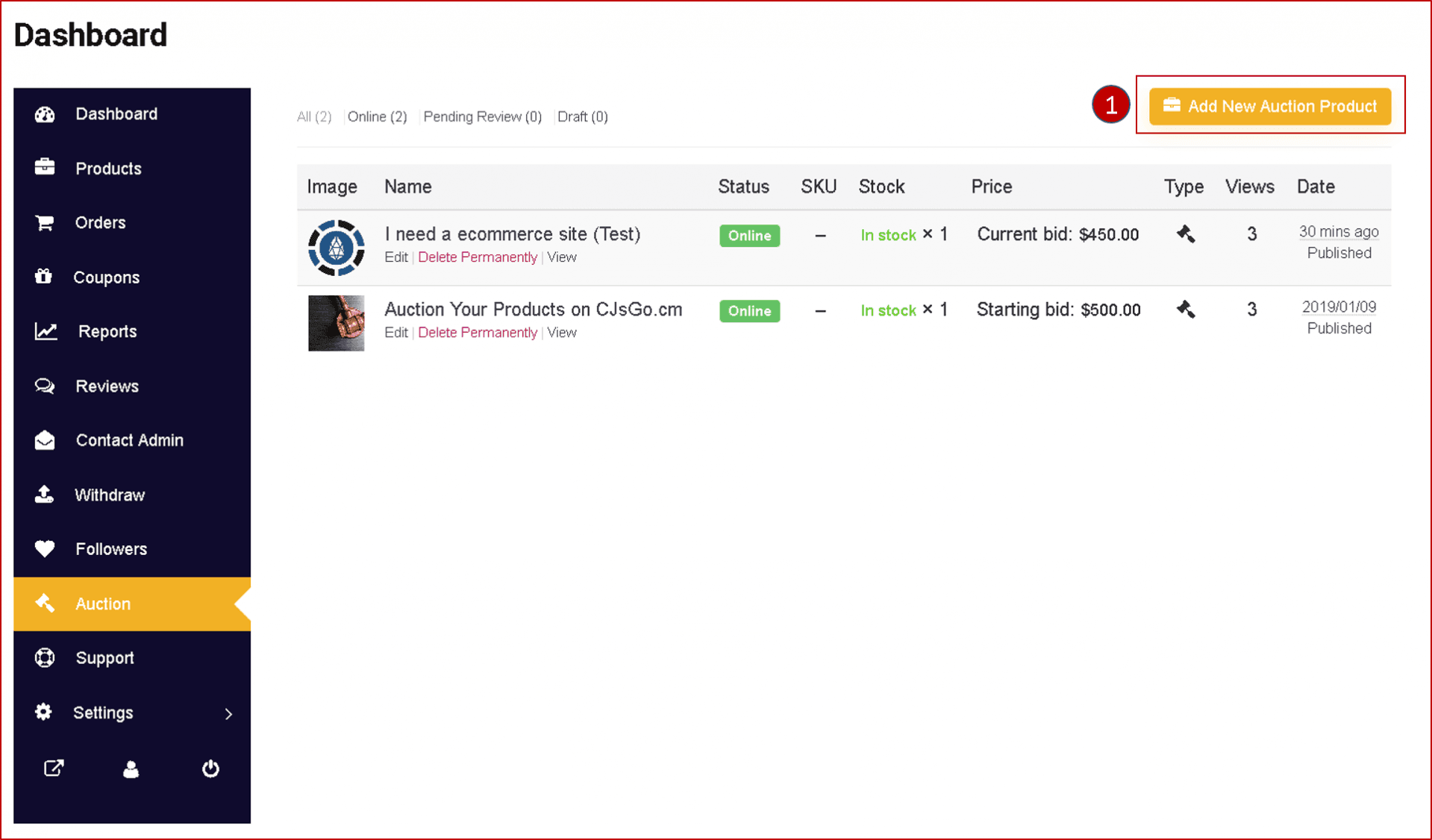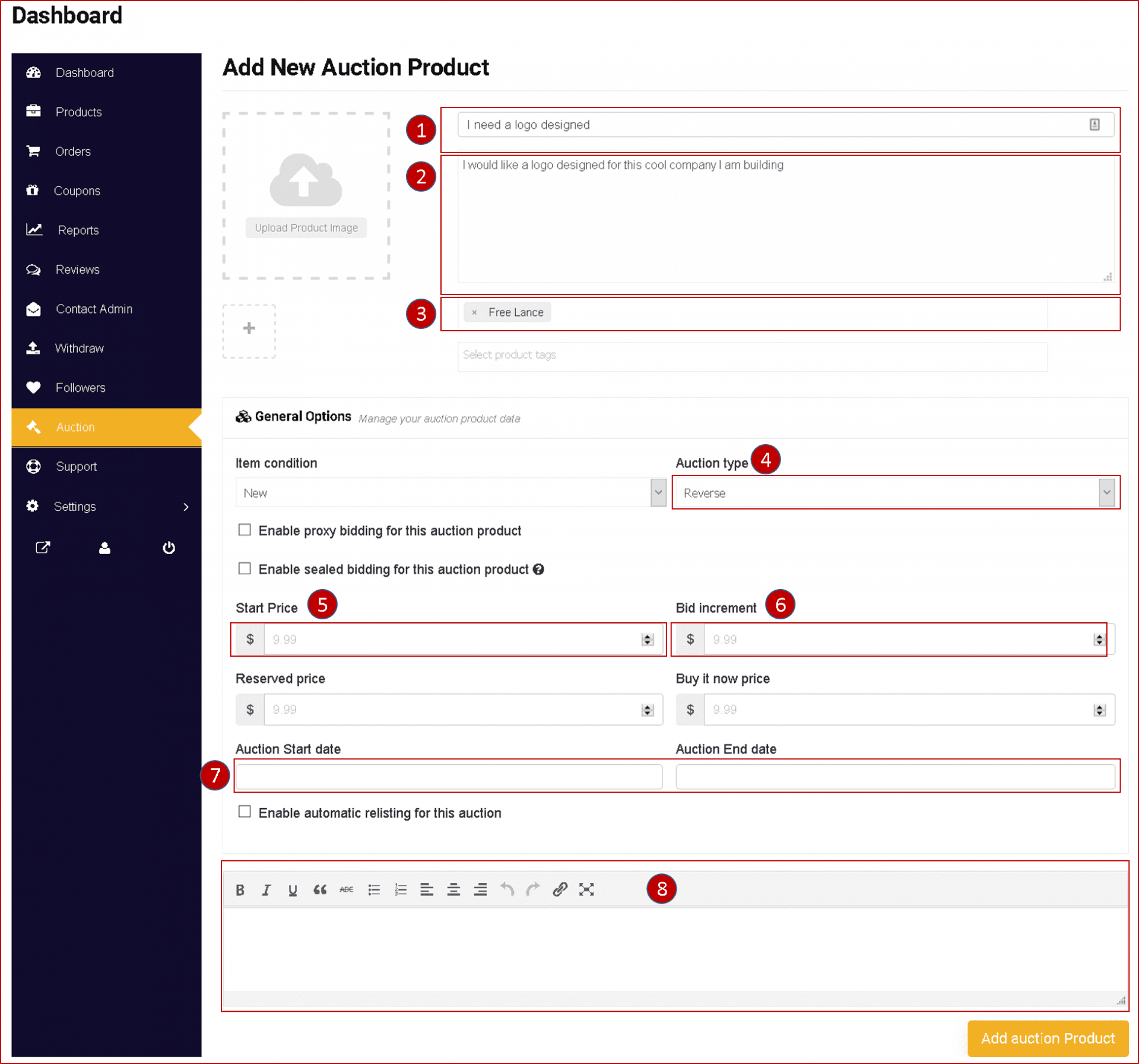 1.  Create a descriptive name for your project.  "I need a logo designed"
2. Enter a description for your project. Be sure to include how you would like delivery, sample, and other helpful details such as an expected delivery day.  i.e.  If your auction ends on April 3rd  delivery must occur before April 15th.
3. Category – Select Freelance as the product category.
4. Auction type – Select reverse
5. Start Price: This is the maximum amount you are willing to pay for your product.  So the bidding will start from here. So, if you have set $200 as a starting price.  The bidding will start at $200 and will decrease each time a freelancer places a bid.
6. Bid increment: This is the amount that each freelancer will be able to decrease their acceptance bids. If you have set a starting price of $200 and increment to $2. Each time the freelance decreases the bid, it will increase like $198, $196, $194 and so on.
Freelance Start date: You have to put the date you want to start the auction on. This can be the current time or a time that is coming 4 days later.
Freelance End date: The time you will stop taking bids. After exceeding this time, people will not be able to bid on that product. You can also hide expired auction products from Simple Auction Settings.