SEO for Products
SEO is short for Search Engine Optimization and is a measurable, repeatable process that is used to send signals to search engines that your pages are worth showing in Google, Yahoo, and MSN index.
SEO is important because it increases your online presence, and drives traffic to your products.
Setting up SEO for your products is easy:
Navigate to Vendor Dashboard→Products.
Click on the Product that you want to optimize for search engines.
Scroll down to find SEO widget.
You can edit the SEO done by Admin and make your own changes.
Enter title, description, slug, and focus keyword.
Get to see a snippet preview of how your product will appear in search engines like Google.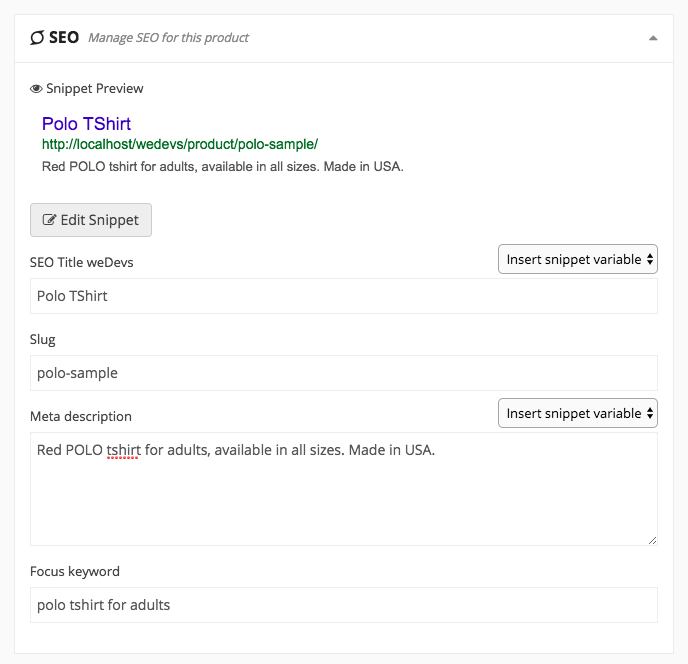 Click on Save Changes to complete the configuration.