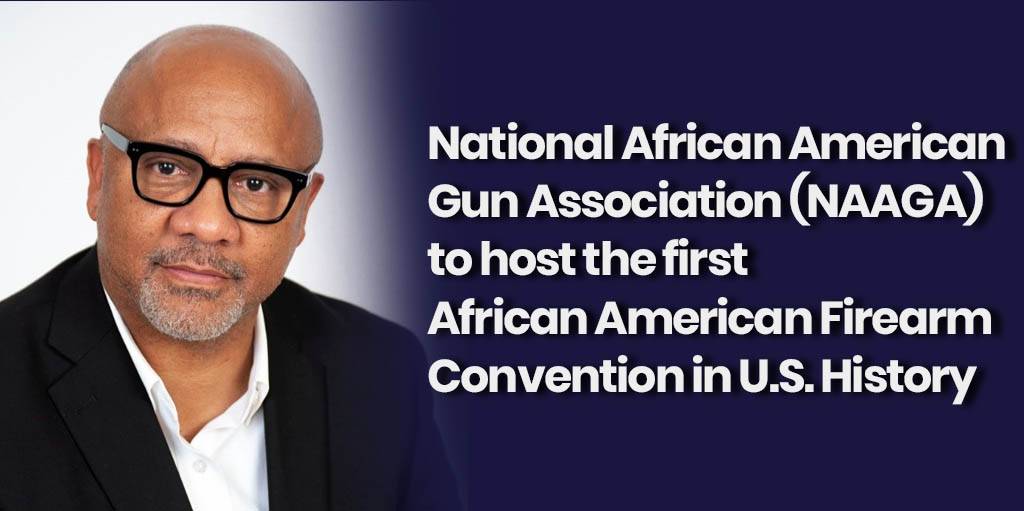 The National African American Gun Association will host the first African American Firearm Convention in U.S. history. The Inaugural Convention takes place August 20 – 22, 2021 in Atlanta.
Registration
The Convention program will focus on topics including Firearms etiquette, training, products, Gun culture, education, safety, and the Politics of Firearms in the Black Community. (www.NAAGA.co)
Georgia International Convention Center
To cover the breadth of this historic event, the Conference will be held at the Georgia International Convention Center, over a three-day period. Each day will focus on different facets of Black American gun ownership.  It will be a celebration of our Origin, our Status, and our view towards the future.
The National African American Gun Association is a firearm association aimed in aiding the education and promotion of gun ownership to all Black Americans. Philip Smith is the National President and Founder. The organization centers its education, concerns and training around the Black community.  People of all religious, social, and racial perspectives are welcomed to join. The 2021 theme is "We Are Family" as we bring together attendees representing our 30,000+ membership community.
"The backbone of the National African American Gun Association are blue-collar folks who believe in our organization," says Philip Smith. "Do we have movie stars and professionals as members, NBA, and NFL players? Yes! But the average working person is our typical member; we are here for our community."
The inaugural Convention is scheduled to take place over the span of three days:
Commencing on Friday, August 20 will be the National Shooting Competition. It will include 40 – 50 Conference participants as they compete for national bragging rights during this meet and greet activity, set to take place at Stoddard's Gun Range.
Day two on Saturday, August 21, the convention officially kicks off with the Opening Ceremony, Black Tradition of Arms presentation, Keynote Speakers and Firearms Educational sessions. These activities will take place in the Georgia International Convention Center. Highlights will include remarks by Philip Smith; Nicholas Johnson, author and professor; Akinyele Umoj, educator, activist and author; Tiffany Johnson, attorney and firearm trainer; and Charles Cobb, Jr., organizer, agitator and writer. Plus, there will also be a plethora of entertainment and education sessions throughout the day.
Day three on Sunday, August 22, the Conference will dedicate the day to focus on the Chapters nationwide. Key topics will range from managing the business and finance of the chapters, to membership recruitment tactics, policies and procedures, community engagement and more. Additionally, several sessions will be dedicated to the NAAGA Emergency Support Team (NEST) a growing connected self-sufficient community.
Sponsorship