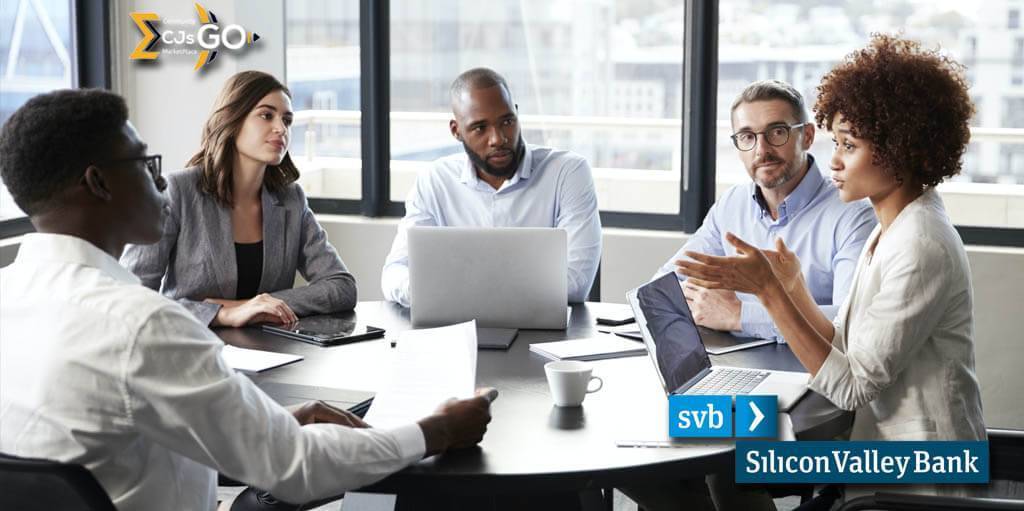 Boost Challenge Virtual Events will feature Valence community members and business icons Jim Lowry, Peggy Alford, Omar Johnson, Kobie Fuller, and more
Valence, the community to connect and empower Black professionals, and Silicon Valley Bank (SVB), the bank of the world's most innovative companies and their investors, will host a series of inspiring and educational virtual events this summer for Black professionals.
The Valence Boost Challenge Virtual Event Series, presented by Silicon Valley Bank, will provide access to Black leaders in the innovation economy and unite the community during these challenging times.
The series will include:
Leadership and the Importance of Mentorship During a Crisis
Wednesday, June 10 at 4:00 pm PT
Business Icons will share their strategies for navigating and leading through uncertain times.
They will share personal insights on their ascent to positions of leadership with major companies in a world that often looks past people of color for those roles. They will share strategies for leaders, entrepreneurs and small business owners to be effective and successful leaders in a new era of social and economic change.
Speakers:
Peggy Alford, Senior Vice President at PayPal and Facebook board member
Omar Johnson, founder of Opus and former CMO at Beats by Dre and Vice President of Marketing at Apple
Jim Lowry, Senior Advisor at BCG and Valence, author and the first Black consultant at McKinsey
Kobie Fuller, Valence co-founder, and partner at Upfront Ventures will moderate the session
---
Founders x Funders Roundtable
Wednesday, July 15
Black entrepreneurs and investors will discuss how the startup landscape is changing for Black founders and funders and how best to adapt.
Speakers to be confirmed
---
Virtual Summit
Tuesday, August 11
Attendees will have unprecedented access to Black leaders and learn how to make bold decisions, achieve their goals, and shift the culture. The summit will feature tracks on innovation, culture, and growth.
Speakers to be confirmed
---
As part of the Valence Boost Challenge, event speakers are offering Boosts – 30-minute mentorship sessions via the Valence platform. Event attendees and Valence community members have the opportunity to request Boost mentorship sessions from these and hundreds of other Black leaders participating in the Boost Challenge. By the end of August Valence aims to offer 5,000 Boosts.
"Our goal is to support black professional growth and pathways to success and we saw this partnership with SVB as a great way to build community and provide authentic support across the Innovation Economy during a very challenging time."

Kobie Fuller, CoFounder of Valence and GP at Upfront Ventures.
Increasing diverse representation in the innovation economy is the focus of SVB's Access to Innovation program. For years SVB clients have shared that their top challenge is finding talent with the skills needed to grow their businesses. SVB recognizes that diverse workforces create strong companies, and a great way to find new talent pools is to look both outside of traditional networks and to make the extra effort to look in untraditional places.
Through Access to Innovation programs, partnerships, and financing, SVB provides educational and job opportunities for emerging talent encourages gender parity and diversity in leadership and make connections for female and minority founders and investors.
Silicon Valley Bank-supported Valence's Black History Month Spotlight event in February at the California African American Museum in Los Angeles. The event focused on uniting and empowering black professionals across LA and allowed them to give back to the community. Throughout the day, young professionals from South LA were paired up with Industry Leaders for mentorship roundtable discussions and more than 400 attendees participated in the reception that evening. Check out the event recap here.
"SVB is proud to bank clients like Valence who are providing real solutions to accessing and uplifting remarkable, diverse talent,"

"We've built this Virtual Event Series with a goal of creating connection, strengthening community, and providing mentorship and career growth opportunities for professionals of color."

Courtney Karnes, Director of SVB's Access to Innovation Program
For more information about the Valence Boost Challenge Virtual Event Series, powered by SVB, visit https://valence.events/valence-boost-challenge-virtual-events-presented-by-silicon-valley-bank/