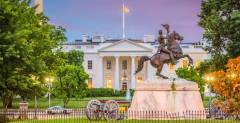 Mueller's Report is Finally Done.
After nearly 200 charges against 34 people and 3 Russian Companies, Special counsel Robert Mueller has completed and turned over his long-awaited final report Friday to Attorney General William Barr.
No details have been released at this point, so it's not known whether Mueller's report answers the core questions of his investigation: Did Trump's campaign collude with the Kremlin to sway the 2016 presidential election in favor of the celebrity businessman? Also, did Trump take steps later, including by firing his FBI director, to obstruct the probe?
Barr said he could send his account to Congress quickly.
"I am reviewing the report and anticipate that I may be in a position to advise you of the special counsel's principal conclusions as soon as this weekend," Barr said in his letter the top Republicans and Democrats on the House and Senate Judiciary committees.

"I remain committed to as much transparency as possible, and I will keep you informed as to the status of my review," Barr wrote. He added that he would consult with Deputy Attorney General Rod Rosenstein and Mueller to determine what additional information from the report can be released to Congress and the public.

"The next steps are up to Attorney General Barr, and we look forward to the process taking its course," White House Press Secretary Sarah Sanders said in a tweet. "The White House has not received or been briefed on the Special Counsel's report."