KuCoin Celebrates 3rd Anniversary with, Porsche 911 Giveaway and More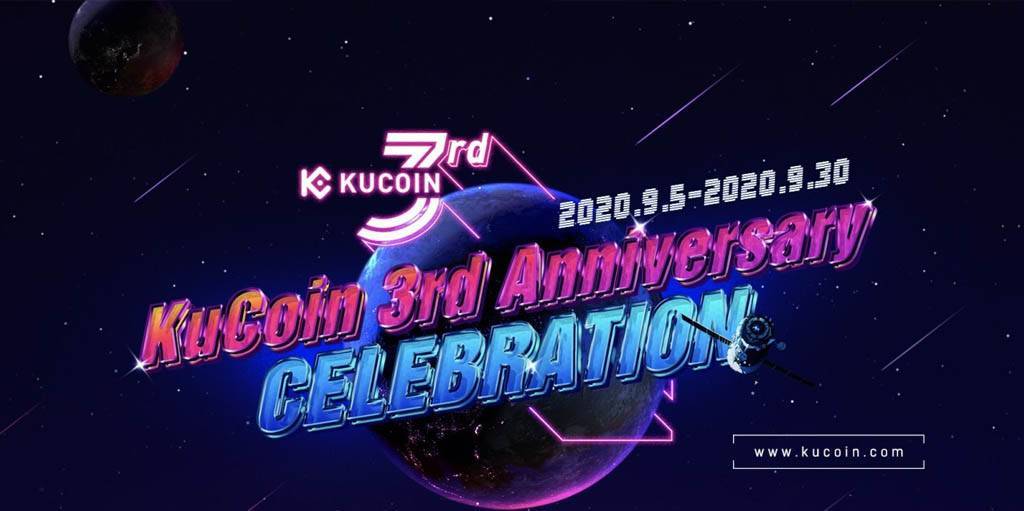 During the 3rd anniversary celebration, KuCoin will launch a series of campaigns with prizes, including a Porsche 911, iPhone, KuCoin merchandise, token rewards, and more! The lottery results will be announced on September 15.
"The 3rd anniversary is a major milestone for KuCoin. We have grown from a 7-person team into a global enterprise that employs over 300," "From serving a few countries in Asia, we now have 6 million users in 207 countries and regions all around the world."
Johnny Lyu, KuCoin Global CEO
Additionally, the KuChain testnet Kratos (KTS) will conduct its initial token distribution during the 3rd-anniversary celebration.
This Spotlight token sale will be taken in a lottery format. Users can obtain tickets in various ways, including holding KCS and participating in Kratos (KTS) Lockdrop and 3rd-anniversary campaigns.
Also, KuCoin's project, the Velo Protocol, (Whitepaper) will be launched during the 3rd-anniversary celebration.
Velo, Supported by dozens of leading Asian corporate groups, like Lightnet, UOB Ventures, Seven Bank, and HashKey Capital is an open financial protocol that aims to build a decentralized settlement network that allows partners to safely and securely transfer value between each other in a timely and transparent way.
KuCoin believes this 3rd anniversary is also a new beginning for the KuCoin exchange and company.  As "The People's Exchange", Kukoin will continue to provide users with better products through technological innovations."
KuCoin Related Post