KuCoin and Poloniex Announce Strategic Collaboration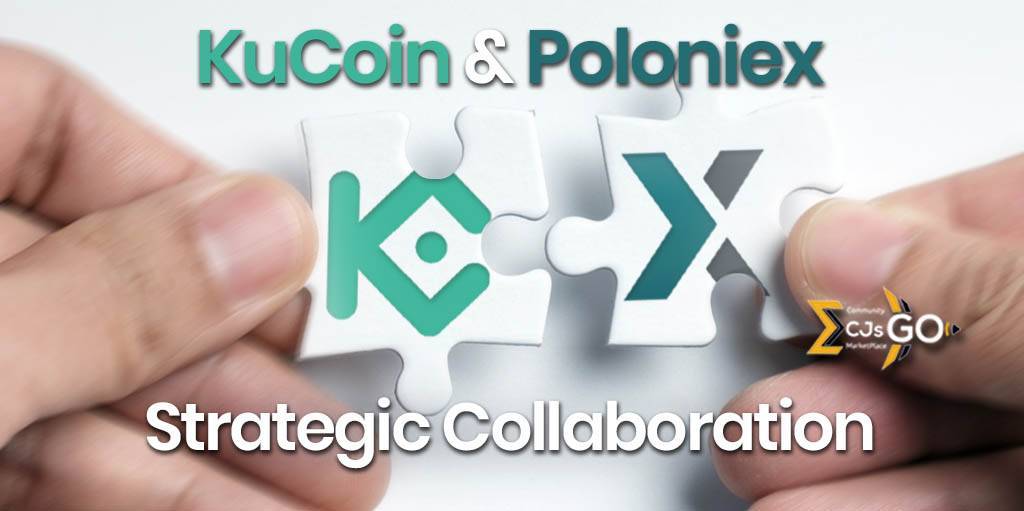 KuCoin announced its strategic partnership with the digital assets exchange Poloniex.
KuCoin and Poloniex
KuCoin and Poloniex join forces in the joint promotion of the crypto market, trading R&D, liquidity sharing, product iterations, PoS (proof-of-stake), PoW (proof-of-work), mining pools, and other industrial exploration.
🚀Ecstatic to announce Poloniex and @kucoincom are now strategic partners! 🎉

Poloniex and KuCoin will join hands in trading technology research and development, liquidity sharing, product iterations, PoS and PoW mining pools, and more.

More details👇https://t.co/90TbwnecfB pic.twitter.com/2XOFFnviBY

— Poloniex Exchange (@Poloniex) September 18, 2020
back to menu ↑

Spirit of Unity and Colaboration

"We are very excited to be able to reach a strategic partnership with KuCoin. For a long time, the digital-asset exchange industry has been in a state of internal attrition and competition, but this is not healthy for the industry. The strategic cooperation between Poloniex and KuCoin shows that there is not only competition in the industry, but also the possibility of mutually beneficial cooperation and collaboration. When the industry can unite as one and forge ahead, the entire industry will benefit from it. The partnership has set a firm and influential role model."
Shelley Wu, Poloniex VP of Global Business and Marketing
back to menu ↑
Addressing Market Demand for Digital Assets
"Due to the complexity of today's international political and economic situation, global institutional and even individual investors are seeking to balance the new systemic risk and long-term strategic returns of high-quality assets.

Decentralized digital assets that are neither endorsed nor supported by sovereign credit are rapidly becoming one of the world's most popular quality investing targets.In other words, the market demand for digital assets is growing rapidly to address this market need, and becoming an indispensable factor in the new global economy.

At this point of time, the strategic cooperation between KuCoin and Poloniex will enable both exchanges to better capture opportunities in the blockchain era. As this strategic move follows the development trend of the digital asset industry, we will be able to capture the incremental market growth and bring prosperity to this industry from multiple dimensions. I believe, when we look back in five years, the strategic partnership between KuCoin and Poloniex would be viewed as a remarkable milestone of the digital assets industry."
Johnny LYU,KuCoin CEO
back to menu ↑
Read More
KuCoin Related Post

Lets us know your thoughts!