Bitcoin Price Loses Major $8,000 Support Level and Sinks to 4-Wk. Low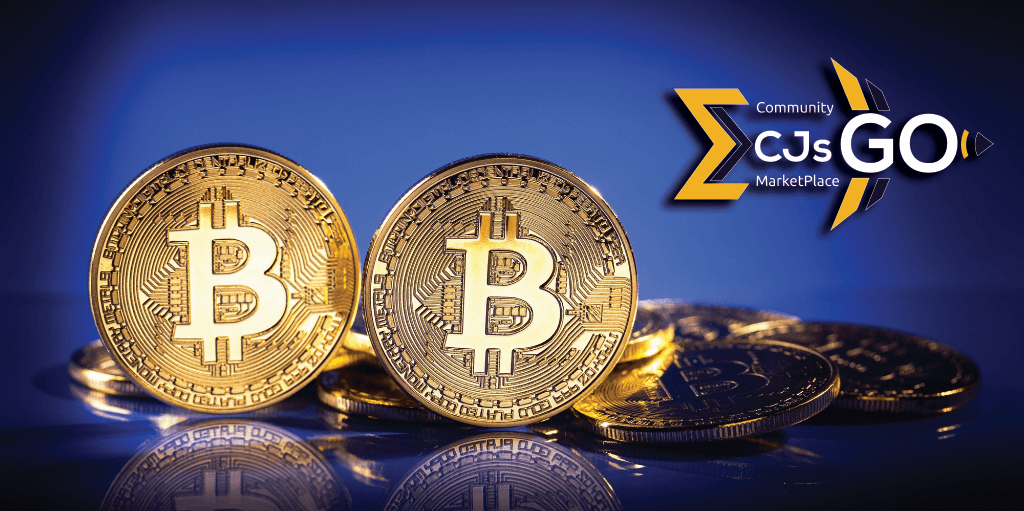 After several days of downward price pressure Bitcoin (BTC) fell below $8,000 on Nov. 21 losing a major support level.
[ccpw id="16775″]
Data from CJsGO Markets showed BTC/USD entering the $7,000 range on Thursday. This marks its lowest trading range since the last week of October erasing the surge following China's sudden embrace of blockchain technology. The slide to $7,880 was met by an immediate bounce to $7,940 and thend back down to 7632.92 at the time of this post.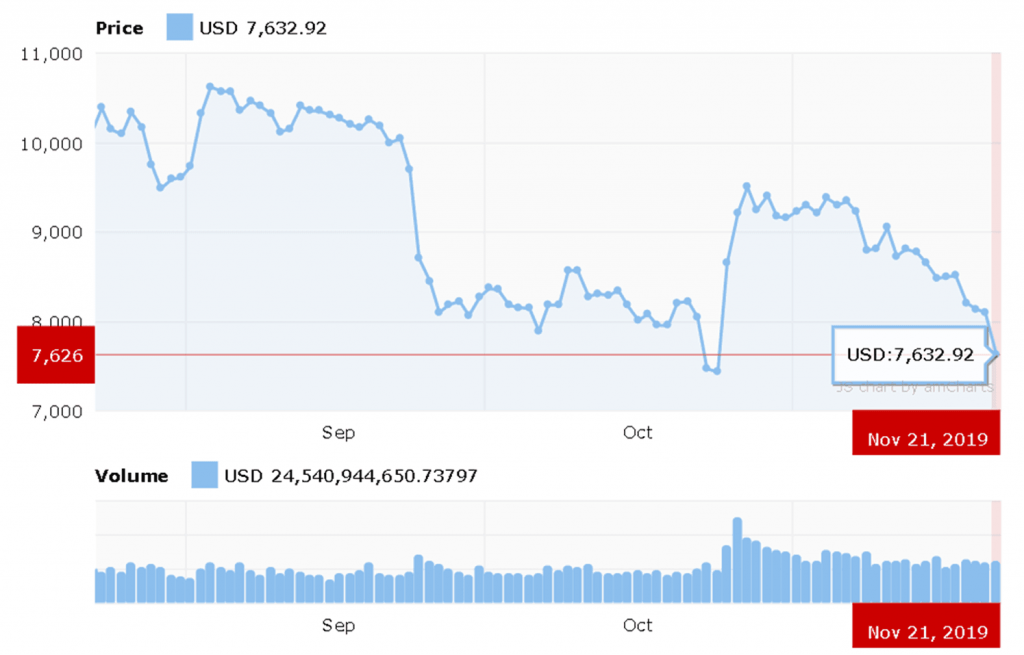 Bitcoin's dominance rate has dropped to 65.9% Since reaching a dominance level of 69.35% on Oct. 27.
[global-coin-market-cap]
Former US Treasury and International Monetary Fund Economist, Mark Dow Tweeted "Bitcoin is dying."
#Bitcoin is dying.

— Dow (@mark_dow) November 21, 2019
Bitcoin's tumble below the 200-Day Moving Average (closely-monitored TA sell indicator) is cause for alarm. If BTC does not quickly regain the level, the 200-DMA will turn from support into a resistance level.
The top 10 by crypto currncies by market capitalization are also seeing quite a bit of red, dropping by 4% to 9%. The total market capitalization shaved off 9%, wich is equivelent to nearly 210 billion.
Donate To Address
Donate Via Wallets
Bitcoin
Ethereum
Xrp
Bitcoin cash
Eos
Tezos
Dash
Stellar
Ethereum classic
Zcash
Thank you for your Bitcoin donation
Scan the QR code or copy the address below into your wallet to send Bitcoin
Thank you for your Ethereum donation
Scan the QR code or copy the address below into your wallet to send Ethereum
Thank you for your Xrp donation
Scan the QR code or copy the address below into your wallet to send Xrp
Thank you for your Bitcoin cash donation
Scan the QR code or copy the address below into your wallet to send Bitcoin cash
Thank you for your Eos donation
Scan the QR code or copy the address below into your wallet to send Eos
Thank you for your Tezos donation
Scan the QR code or copy the address below into your wallet to send Tezos
Thank you for your Dash donation
Scan the QR code or copy the address below into your wallet to send Dash
Thank you for your Stellar donation
Scan the QR code or copy the address below into your wallet to send Stellar
Thank you for your Ethereum classic donation
Scan the QR code or copy the address below into your wallet to send Ethereum classic
Thank you for your Zcash donation
Scan the QR code or copy the address below into your wallet to send Zcash
Please Add coin wallet address in plugin settings panel