Fidelity Files For New Bitcoin Fund with the SEC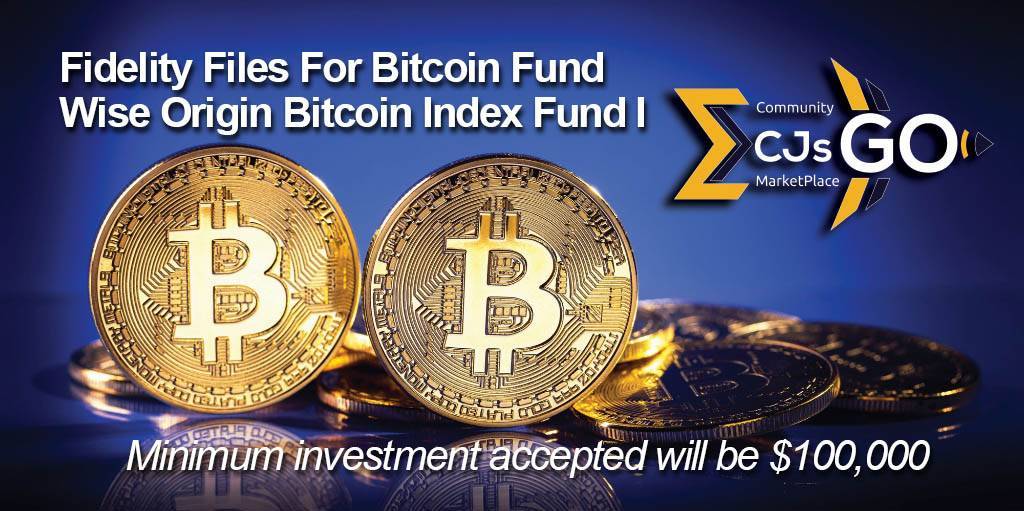 Fidelity Files For New Bitcoin Fund with the SEC – Wise Origin Bitcoin Index Fund I
Fidelity Investments has filed paperwork with the SEC informing the regulator of a new fund dedicated to Bitcoin called the  Wise Origin Bitcoin Index Fund I, LP.
About The Fund
Wise Origin Bitcoin Index Fund I, LP was incorporated Deleware in the 2020 year and is being run from the Boston headquarters according to the filing.
Fidelity Digital Assets, the cryptocurrency arm of Fidelity Investments, will custody the fund.
Peter Jubber, Head of FD Funds GP, LLC was the sole signatory on the filing.
Passively-managed, Bitcoin only fund
Bloomberg was told, "the passively-managed, Bitcoin only fund will be made available to qualified purchasers through family offices, registered investment advisers, and other institutions."
$100,000 Minimum Investment
According to the filing, the minimum investment accepted will be $100,000 which tells us that this fund is accredited and institutional investors.
Declined to Comment
Although Fidelity declined to comment  A spokeswoman for Fidelity in an email to Bloomberg stated :
"Fidelity has made a long-term commitment to the future of blockchain technology and to making digitally-native assets, such as bitcoin, more accessible to investors,"
What do you think of Fidelity's foray into Bitcoin? Good for Crypto, bad? Let us know in the comments.