Vuzix ($VUXI) M400 Smart Glasses Usage to Remotely Monitor COVID19 Patients Expands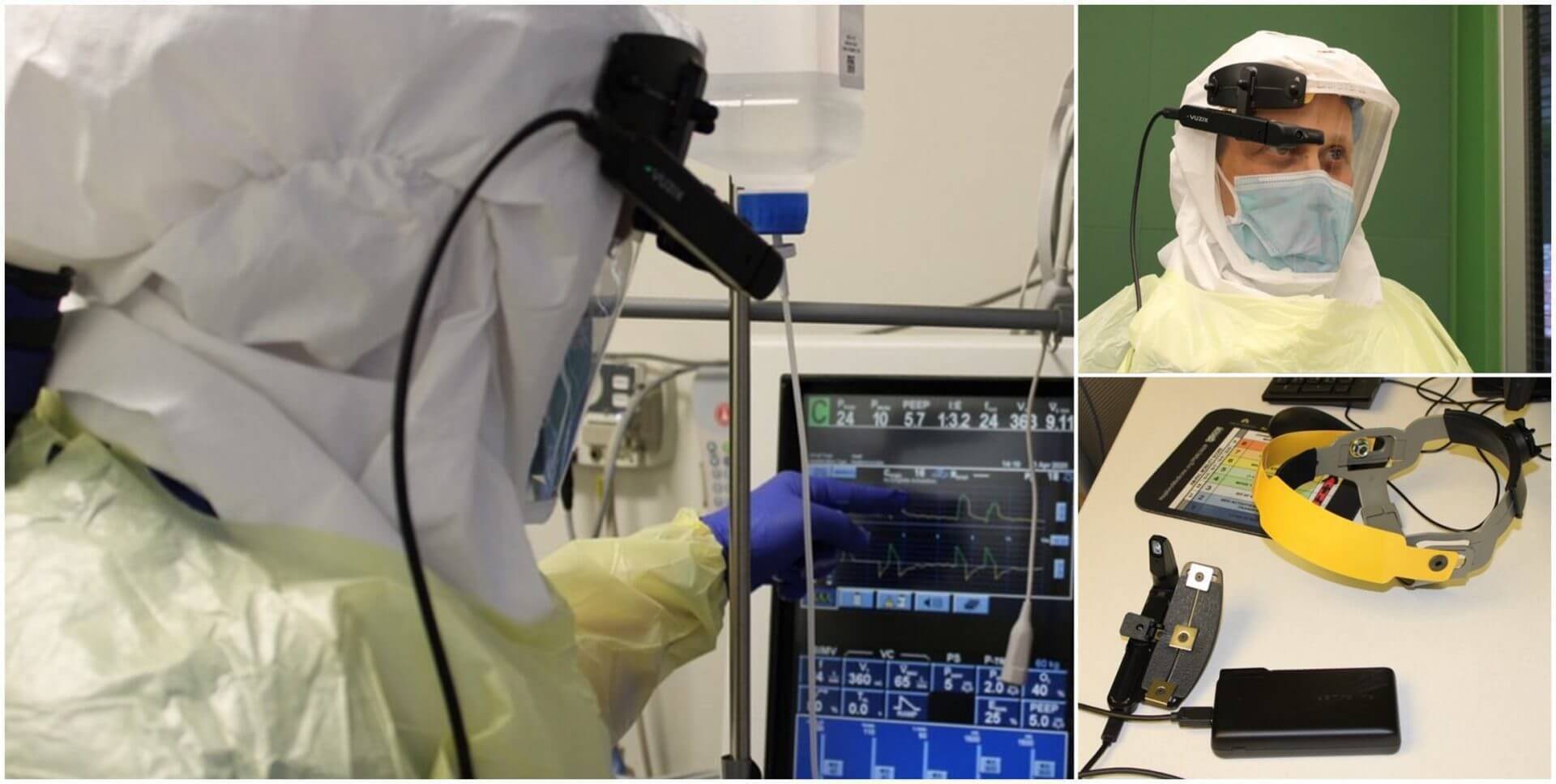 Vuzix Augmented Reality (AR) Smart Glasses are now being used by doctors in the Johns Hopkins Hospital ICU for training and conducting remote virtual patient rounds in response to COVID-19
Vuzix® Corporation (NASDAQ: VUZI), a leading supplier of Smart Glasses and Augmented Reality (AR) technology and products, announced that another leading hospital's team of doctors is successfully using the Vuzix M400 Smart Glasses to facilitate patient care.
Twitter posts from the account of Johns Hopkins Anesthesiology and Critical Care Medicine, Drs. Nicholas Dalesio and Laeben Lester introduced the Vuzix M400 Smart glasses as part of a new program to provide secure hands-free telecommunication for training, monitoring patients, and to conduct remote virtual rounds for adult patients in a newly converted ICU.
Dr. Laeben Lester trying out his new Vuzix headset for virtual rounding with Dr. Dalesio! pic.twitter.com/PA1qSgZVDR

— Johns Hopkins ACCM (@HopkinsACCM) May 1, 2020
Dr. Levin using hands free telecommunication to tour the new pediatric ICU converted to adult thanks to the new program by @nmdalesio and Dr. Laeben Lester! pic.twitter.com/BqafwqWhE0

— Johns Hopkins ACCM (@HopkinsACCM) April 16, 2020
Wearing the Vuzix M400 Smart Glasses, clinicians are collaborating on appropriate medical treatments via video and audio streaming in real-time to remote audiences and experts, reducing exposure and conserving personal protection equipment during the COVID-19 pandemic.
"We are pleased to see the staff at the Johns Hopkins Hospital utilizing our M400 Smart Glasses to help them deliver remote training and monitor patients."

Paul Travers, Vuzix President and Chief Executive Officer
---
About Vuzix Corporation
Vuzix is a leading supplier of Smart-Glasses and Augmented Reality (AR) technologies and products for the consumer and enterprise markets. The Company's products include personal display and wearable computing devices that offer users a portable high-quality viewing experience, provide solutions for mobility, wearable displays and augmented reality. Vuzix holds 157 patents and patents pending and numerous IP licenses in the Video Eyewear field. The Company has won Consumer Electronics Show (or CES) awards for innovation for the years 2005 to 2020 and several wireless technology innovation awards among others. Founded in 1997, Vuzix is a public company (NASDAQ: VUZI) with offices in Rochester, NY, Oxford, UK, and Tokyo, Japan.
For more information, visit Vuzix website,  Twitter and Facebook pages.