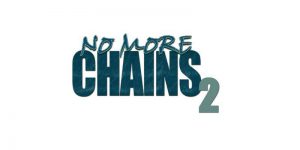 No More Chains 2 is Back Freeing People from Their Mental, Emotional and Generational Chains
Washington, D.C. — No More Chains 2 is a follow-up to the first documentary where women shared their struggles, pressures, and hidden secrets. This documentary provides solutions on how people who have had traumatic experiences can overcome them and succeed against the odds.
Both documentaries are relevant and captivating, especially in today's society. These stories are important for America to see and hear because stories and story-telling have shaped and changed our world for centuries. From the Bible to Shakespeare to Disney, stories have inspired us to look within ourselves and see ourselves in others. In today's society, many are suffering silently from past wounds that keep them stuck. No More Chains and No More Chains 2 provides that platform for sharing hurts and solutions to heal in many ways.
In No More Chains 2, practical solutions are given in three parts: removing your internal self-imposed limitations; taking bold risks to tell yourself a different story, and taking inspired action to create a life you absolutely love. "I believe it's important for us to have constant reminders of what's possible for us. We need to be reminded of who we are from the inside out, our strengths, abilities and our purpose," says the films creator, producer, and director Ari Squires, who also believes that our traumatic life experiences can either kill us or give us life.
The documentary includes compelling dialogue and narratives from actors Darrin Dewitt Henson, Timon K. Durrett from the award-winning show Queen Sugar, and add legendary actor, Isaiah Washington who also serves as one of the producers. This documentary is appealing and moving to force individuals to get to the root of their pain so that they can release their chains to free themselves of mental, emotional and generational chains.
Rated PG-13
No More Chains 2 Film Screening – Red Carpet Premiere
Sun, January 27, 2019
Movie Starts promptly at 5:00 pm, so give yourself time for parking, pictures, and concessions.
Attire: Red Carpet (Cocktail Party attire)
No tickets will be sold at the door.
www.NoMoreChainsFilm2.com
IG: @NoMoreChainsFilm
Tickets: Eventbrite 
Location: Paragon Village 12 50 Towne Centre Boulevard Fredericksburg, VA 22407

---
About Ari Squires Ari Squires is a success coach who helps people release the chains from the prison of their minds, move towards their dreams and profit abundantly in life and business. After rebounding from tough personal experiences with incarceration and homelessness, Ari's mantra is, "All I See Is Possibility". She is an author, business trainer and is currently awaiting the release of her film project, No More Chains 2, opening in 2019. To learn more about Ari, visit www.arisquires.com.