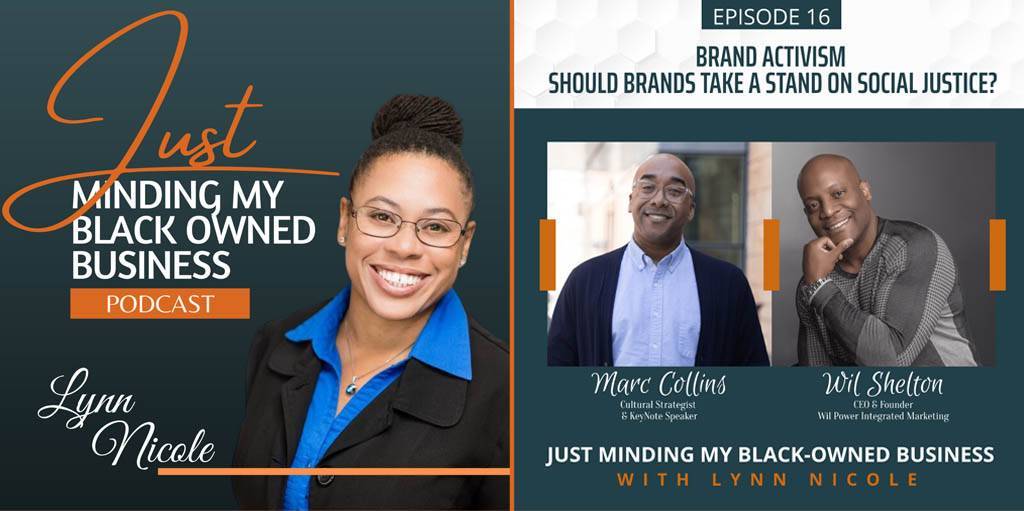 ClickUrban, LLC announces the second season of Just Minding My Black-Owned Business Podcast, is set to release Tuesday, September 1, 2020, featuring Cultural Strategist Marcus Collins, and CEO and Founder of Wil Integrated Marketing, LLC Wil Shelton.
First Episode
The first episode, "Should Brands Take a Stand on Social Justice," will drop at 7:30 am EST across all major podcast platforms and on jmmbobpodcast.com.
JMMBOB Podcast caters to African American entrepreneurs, and small business owners who are looking for business ideas, actionable tips to start a business, strategies on how to grow their business, streamline business processes, along with actionable strategies that they can implement in their own businesses.
Overcoming Challenges & Obstacles
The discussions are focused on transparent stories of overcoming challenges and obstacles as a black business working to build profitable businesses. Episodes cover a range of topics, including business tips and tricks, black culture, myths vs facts, self-care, mental health stigma, along with insights from a variety of featured guests and so much more.
"When I reflect on this last season, the thing that has had a huge impact on me are the real-life stories I get to hear about first hand through the interviews that I've done since I've started back in March 2020,''
"The most profound takeaways for me have always been in the story behind the tip or expert advice, and that's exactly what you're going to be getting more of inside Season 2 of this podcast."
Lynn Nicole, host of JMMBOB Podcast.
Cali.FM Radio
JMMBOB Podcast just recently partnered with Cali.FM Radio and will now air twice a week beginning this new season. New episodes will air every Tuesday, 7:30 am EST on all major platforms and Saturdays, 11 am PST on Cali.FM.
Conversations with African American Business Owners
Throughout the second season eavesdrop on conversations with successful African American business owners, entrepreneurs, thought leaders, disrupters, innovators, and change-makers who are making a real impact in the world with their message on how to navigate between the margins of business and black culture with effective decisions.
Interested in becoming a sponsor or a guest?
Visit the website for more information or contact Lynn Graham
The podcast has built a loyal and growing audience across its first season, having been downloaded more than 5,700 times in the United States, Canada, United Kingdom, and other countries.