INX Crypto Exchange – Initial Public Offering (IPO)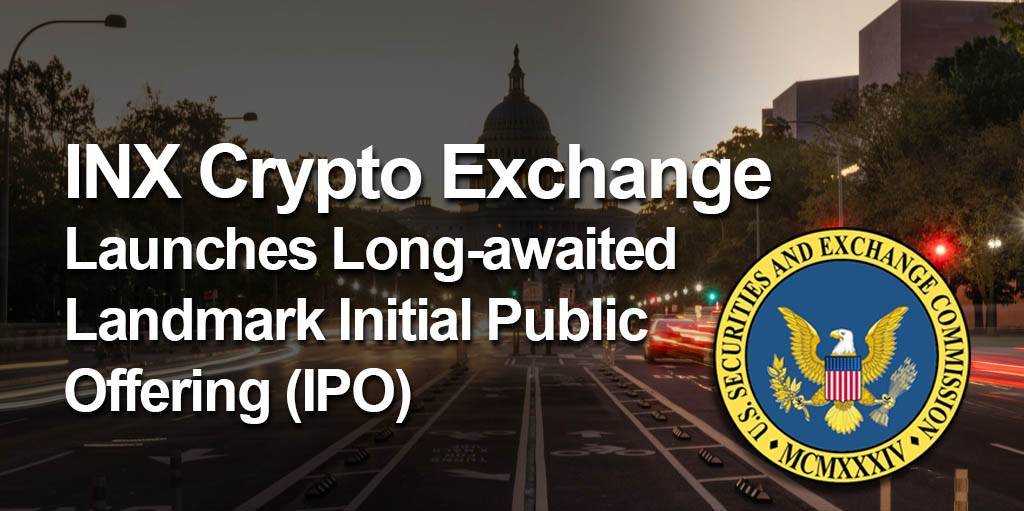 INX Limited announced it will begin its initial public offering (IPO) (the "Offering") of up to 130 million INX Security Tokens.
This will be the first security token offering (STO) registered with the SEC, allowing everyday investors to legally participate.
INX has set the offering price at approx $0.90 per Token with a minimum investment of $1,000. It is anticipated that the Offering will begin on August 24, 2020.
INX intends to use a portion of the net proceeds raised from the sale of INX Tokens in the Offering for the continued development and operation of INX Trading Solutions, a regulated solution for the trading of blockchain assets, including cryptocurrencies, security tokens, and their derivatives, and for the establishment of a cash reserve fund.
According to the filing, President Shy Datika holds 7.2% of the total supply (9.43 million INX tokens) and Doren Cohen CEO of A-Labs (company brokering the IPO) holds 3.5% of the total supply (4.55 million tokens).
The number of INX Tokens issued as of August 12, 2020, is illustrated in the table below.

Why it matters?
This is the first security token offering (STO) registered with the SEC, giving everyday investors an opportunity to legally participate.
Until now STO's have only filed notices to the regulators while remaining unregistered, limiting participation to registered to institutional investors.
Copies of the preliminary prospectus are available on the Securities and Exchange Commission's website.
SEC REGISTRATION STATEMENT