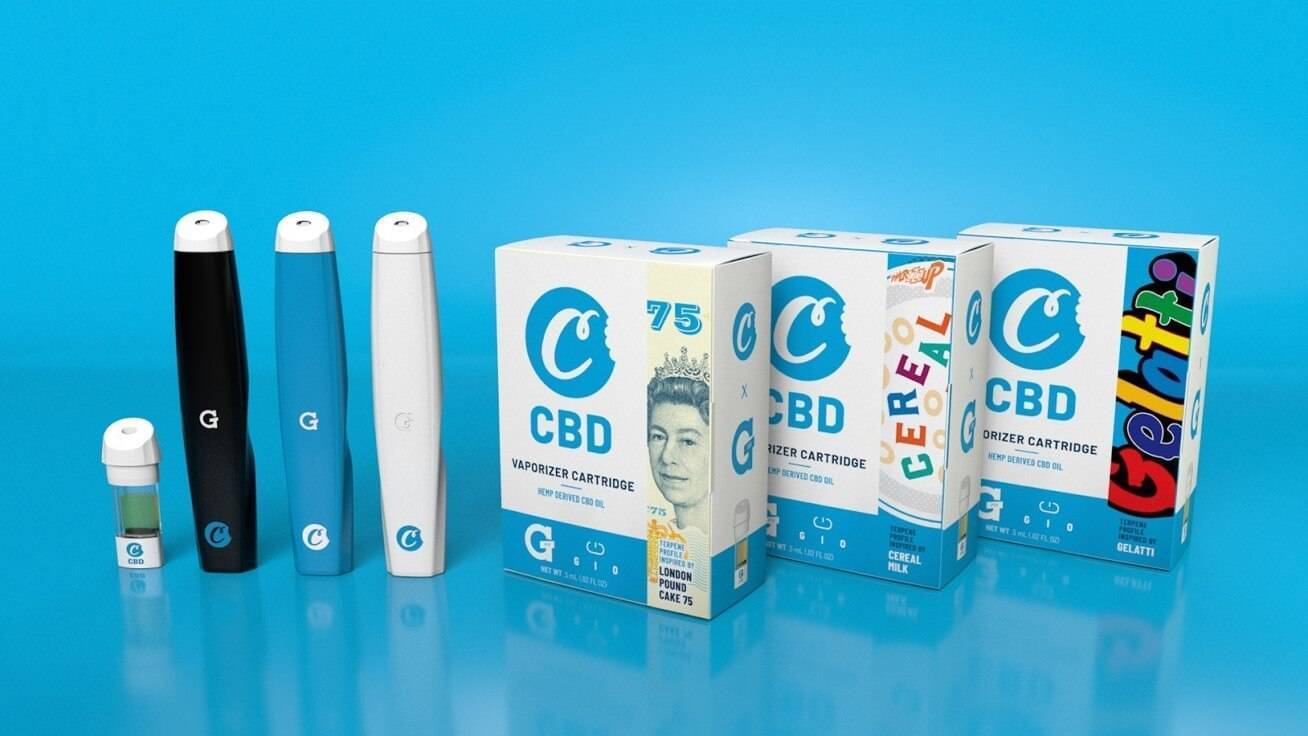 Grenco Science Launches the Cookies Hemp CBD G Pen Gio, The Best New CBD Vaporizer for an Authentic and Intuitive Experience
Inspired by the most sought after genetics in cannabis, Cookies Hemp CBD was created exclusively by rapper and entrepreneur Berner for the G Pen Gio
Grenco Science, maker of G Pen and the leader in advanced technology cannabis vaporization, has joined forces with Cookies, the most well-known cannabis brand name from entrepreneur and rapper Berner, to introduce the Cookies Hemp CBD G Pen Gio cartridges and vaporizer. Featuring a choice of three hemp CBD flavors inspired by the terpene profile of the most sought after genetics in cannabis combined with a cutting-edge ceramic cartridge system and draw-activated vaporizer technology, the Cookies CBD G Pen Gio is the best new personal vaporizer experience and launches in stores and online at gpen.com on Friday, May 8th.
Long time partners, Grenco Science, and Cookies collaborated on the Gio to deliver the best tasting personal hemp CBD experience. The newly engineered ceramic Gio cartridges are wickless with a ceramic plate to deliver the best taste from the first hit to last. The cartridges insert easily and securely into the G Pen Gio battery, which is draw activated and features an optimized heating temperature and integrated airpath for consistent smooth pulls with maximum vapor density.
The Cookies Hemp CBD G Pen Gio Features:
Cookies CBD made with hemp-derived CBD and inspired by the terpene profile of the iconic Cookies strain
Hemp CBD cartridges available in 3 flavors including London Poundcake 75, Cereal Milk, Gelatti
All new ceramic and wickless cartridge system
Zinc alloy vaporizer houses a powerful 180 maH battery
Micro USB charging with passthrough technology
Quick charge in approximately 60 minutes
Ergonomic design in three colorways: black, white and blue
The Cookies Hemp CBD cartridges retail for $35.95
The Cookies G Pen Gio is available in Blue, Black and White and retails for $19.95
Available in stores and on gpen.com beginning May 8th, 2020.
---
About Grenco Science
Grenco Science is a leader in engineering advanced technology cannabis vaporizers, setting new standards in aesthetics, portability, functionality, and user experience. Through proprietary research and development, as well as collaborations with influencers in music, art, and fashion, Grenco Science is transforming the cannabis experience and leading the movement to bring cannabis traditions to the 21st century. Visit gpen.com
---
About Cookies
Curated for the connoisseur, the Cookies brand leads global cannabis culture from its headquarters in the Bay Area, California. Born from humble beginnings in a San Francisco Mission District garage, and dedicated from day one to excellent genetics and authentic culture, Cookies was officially founded in 2012 by the top-selling, award-winning Bay Area rapper and entrepreneur Berner, and his partner Jai, a leading Bay Area cultivator and breeder of Girl Scout Cookies, Gelato, and other top-selling strains of contemporary cannabis.