"Earn & Learn" Bithumb Global's Project Incentivizes Learning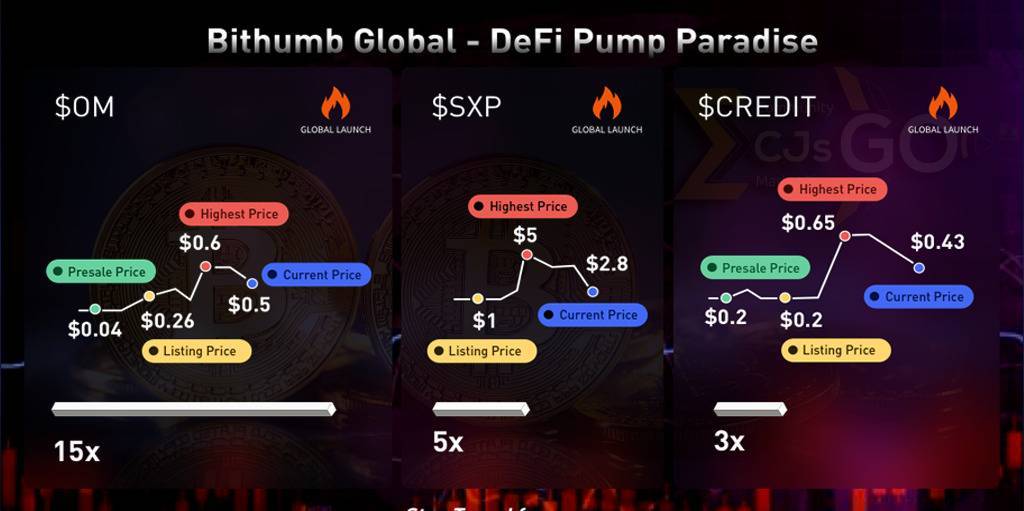 Bithumb Global has launched a new learning platform BG Learning that aims to incentivize investors, to learn about crypto with rewards for progress.
The platforms houses numerous questions and answer based lessons for users to learn more about blockchain ventures. BitThub believes educated investors are less susceptible to fraud and other errors.  By answering questions, users stand to earn project token rewards which hopefully also incentivizes conversations about projects creating a win-win situation for both investors and blockchain projects.
Outcomes
Bithumb Global's BG Learning platform has launched two successful seasons where thousands of users have participated. This has led to the popularization of projects on the Bithumb Global platform leading to a rise in both token prices and returns for participants.
The OM token of Mantra DAO project rose 15X with 18,000,000 OM being sold out in two days. The CREDIT token saw a more than 3X surge after listing on the Bithumb platform and is currently trading at more than 2X listing price. The project got more than 463,000+ votes on BG Learning and the staking interest for the project was 88%. The SXP token from Swipe project witnessed a 5X growth after being listed on the platform.
About Bithumb Global
Bithumb is the largest cryptocurrency exchange in Korea, list 80+ Token / Digital Currencies, and ranks in the top ten in terms of average Daily Trade Volume at approx $300,000,000 (27,000 BTC) according to the CJsGo Exchange Database.
Bithumb provides its expansive services in staging, staking, and C2C areas.
Platforms like BG Learning aims to create an even bigger ecosystem of new players THE RIGHT WAY which is by arming individuals with an understanding of the blockchain world beyond just the tickers and charts.
We've been big fans and users fans of their platform for years and looking forward to the new Swipe (SXP) v2 token contract and think the project is in great hands with Binance.
Have you used BG Learning or Traded on Bithumb?  Let us know what you think in the comments.