A comprehensive listing of Grant news, award announcements, venture capital information, and how-to articles.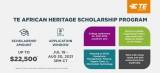 TE Connectivity has committed $3.5 million toward a new scholarship & internship program for students who identify as Black or African-American.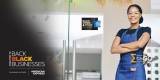 American Express in collaboration with the U.S. Chamber of Commerce Foundation, announced the "Coalition to Back Black Business" grants.