Bitwise 10 Becomes First Public Crypto Index Fund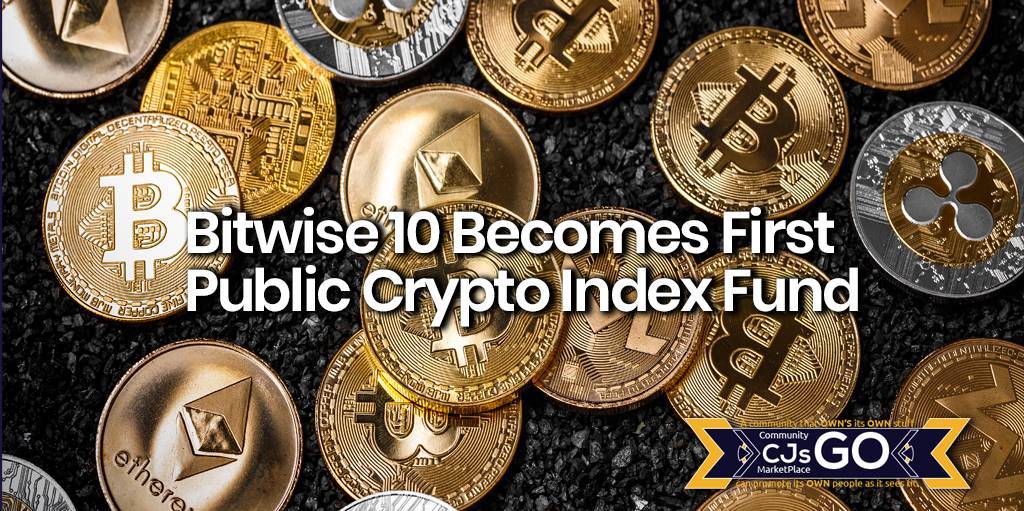 Bitwise Asset Management, a leading crypto fund manager since 2017, announced that shares of the Bitwise 10 Crypto Index Fund have begun public quotation on OTCQX today under the ticker symbol "BITW."
"Crypto is the best-performing asset class in the world this year, and the outlook for 2021 is strong," said Matt Hougan, Bitwise's Chief Investment Officer. "The start of public trading for shares of BITW will make it significantly easier for financial advisers, family offices, individuals, and institutional funds to allocate to the space. We believe the Fund offers a robust, one-stop solution."
Bit Digital, Inc. (Nasdaq: BITW)
The Fund debuts with approximately 
$120 million

 in assets under management.
"The unprecedented events of 2020 have motivated many to invest in crypto for the first time," said Hunter Horsley, cofounder and CEO of Bitwise Asset Management. "With BITW, investors can now get exposure to Bitcoin, Ethereum, and other cryptocurrencies without trying to pick winners or having to constantly monitor the rapid changes in the space."
As of Nov. 30, 2020, the Fund held approximately 75% Bitcoin and 13% Ethereum, with the remaining 12% allocated across XRP, Litecoin, Chainlink, Tezos, and other cryptocurrencies.
On a year-to-date basis through 
Nov. 30, 2020

, the Fund was up 184%, outperforming a stand-alone position in Bitcoin.

Governance of the Index is overseen by a committee, and guided by an advisory board featuring world-renowned experts in the fields of both index design and crypto-asset analysis. Advisory board members include Srikant Dash, former Global Head of Index Business for Bloomberg, and Managing Director and Global Head of Research & Design and Channel Management at S&P Indices; Spencer Bogart, Partner at Blockchain Capital and one of the first bitcoin analysts on Wall Street; and Matt Hougan, Bitwise CIO, former CEO of ETF.com, and past Editor-in-Chief of the Journal of Indexes, a leading journal on index design.

Portfolio management of the Fund is overseen by Bitwise COO Teddy Fusaro, who was previously Senior Vice President of New York Life Investment Management, and who before that led portfolio management and trading at IndexIQ, a multibillion-dollar provider of alternative ETFs, including first-to-market hedge fund replication ETFs.