The African American Wellness Project (AAWP) – Black Doctors Speak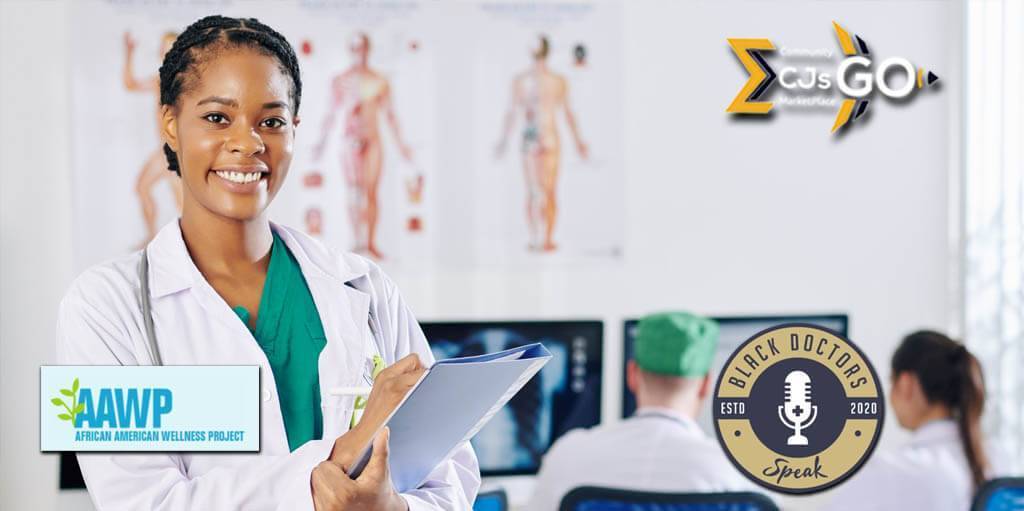 The African American Wellness Project (AAWP) announced a new initiative, Black Doctors Speak, that will give Black Doctors a voice in the conversation on issues affecting the African American Community.
This new initiative, conceived in response to the healthcare inequities that exist between African Americans and the rest of America, will highlight the healthcare issues that disproportionately affect the African American and other minority communities at a higher prevalence and severity.
Black Doctors Speak
With a resource-rich website, the ability to directly engage with them via social media, and the weekly Black Doctors Speak Podcast — hosted by Dr. Michael LeNoir, past president of the National Medical Association–the communication initiative aims to educate, inspire, and advocate for the African American community.
Dr. LeNoir has more than 25 years of broadcast experience with KCBS radio, Pacifica Radio, and Inner City Broadcasting.
"This new communication initiative was built for us, by us, in response to the health care inequities that exist between African Americans and the rest of America,"
"Health is our biggest asset and it needs to be protected. I am extremely excited about the podcast component that will provide special guest commentary, action steps to help us heal, and partnerships with other African American healthcare entities, like Blackdoctor.org."

Dr. Michael LeNoir
The COVID-19 pandemic and the racial and ethnic divide of today has taken an unprecedented toll on America. Inferior housing and economic conditions have caused minority communities to be placed at a higher risk for contracting and dying from COVID-19. In fact, African Americans are three times more likely to die from COVID-19.
Recent protests have only amplified the sheer racism that African Americans have endured throughout history and that has permeated our health care delivery system. The Black Doctors Speak initiative is timely, relevant, and needed.
"We are at an unprecedented time in our nation's history. The Black community is under attack by systemic institutional racism that permeates law enforcement, education, financial institutions, and health care,"

"Racism is an omnipresent public health burden. Black healthcare professionals have little voice in the ever-expanding discussion on the future and delivery of our healthcare system. The AAWP is committed to changing this tragic trajectory."

Dr. LeNoir
Stay up to date with the latest Black Doctors Speakinitiative by joining the conversation on social media:
Instagram: @BlackDoctorsSpeak 
Facebook: @BlackDoctorsSpeak 
LinkedIn: @Black Doctors Speak 
Twitter: @BlackDocsSpeak
Lets us know your thoughts!