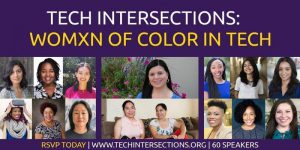 Hundreds Gather in Oakland to Celebrate Women of Color in Computing
More than two-hundred women of color will gather at Mills College in Oakland, California for the 2nd annual Tech Intersections Conference on January 26, 2019.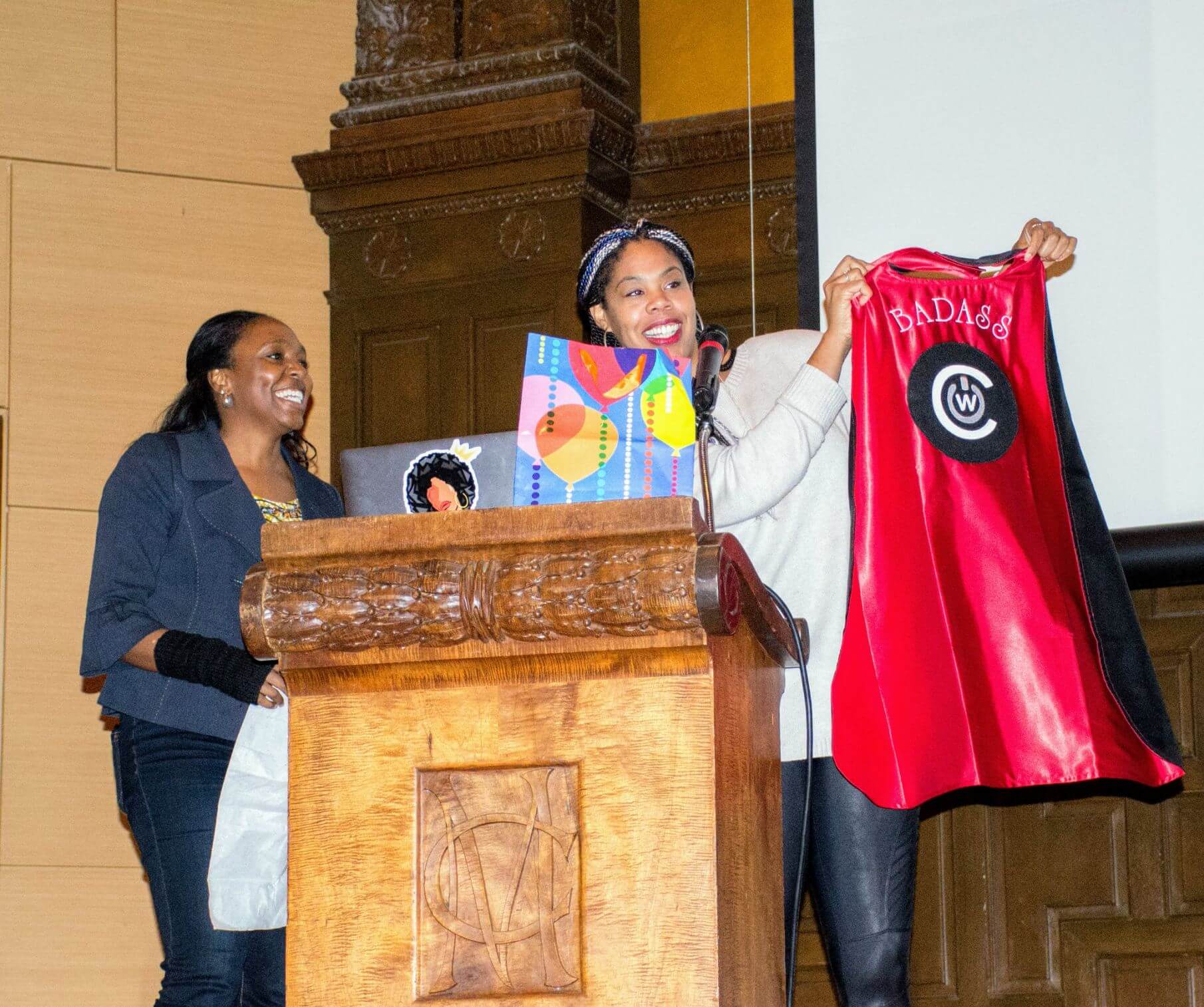 OAKLAND, Calif.
 – 
Jan. 14, 2019
 – Tech Intersections:
 Womxn of Color in Computing, is an affordable conference for underrepresented womxn of color in technology to come together, share ideas, and learn from each other's successes, challenges, and experiences. The term "womxn" is inclusive of femme/feminine-
identifying genderqueer, trans women, and cis-women. The conference will be held at Mills College on Saturday, January 26, 2019 and will feature the voices of more than 60 womxn of color.
Founded by Maira Benjamin, Tiffany Price, Ellen Spertus, and Idalin Bobé, Tech Intersections addresses the needs of underrepresented womxn of color who rarely see fair and accurate representation of their identities in the workplace, especially in higher ranking positions.
"This conference is important to womxn of color because we want to come together to claim our rightful place as pioneers in the technology and computing industry," said Idalin Bobé founder of TechActivist.Org and co-organizer of the Tech Intersections Conference.
Existing technology conferences — even those specifically designed for women — often have few underrepresented womxn in attendance and as speakers, especially as experts on technical topics. Additionally, technology conferences are typically unaffordable, creating a financial barrier to those interested in entering into and growing within the industry. Tech Intersections addresses these concerns by offering subsidized tickets to individuals who would otherwise miss this unique event.
To further the mission towards a more inclusive industry, Tech Intersections also offers a concurrent Ally Skills workshop for those who do not identify as underrepresented womxn of color, but are committed to becoming better allies. The Interactive Ally Skills training will be led by Kim Tran and Willie Jackson of ReadySet Consulting, an Oakland-based firm led by Y-Vonne Hutchinson.
The 2019 Tech Intersections conference will host over 250 womxn of color and offer 40 sessions, including keynote sessions by Sara Echohawk Pawnee, CEO of the American Indian Science and Engineering Society, and the CyberCode Twins, America and Penelope Lopez. Sessions range from technical workshops on open source technology, virtual reality, application security, product design to panel discussions covering topics on how to raise your first million in venture capital, career skills, social impact, and more.
"Mills College is proud to be a platinum sponsor and host of this new conference as part of our ongoing commitment to address the need for diversity in the technology sector," said Mills President Elizabeth L. Hillman, noting that Mills was the first women's college to offer a computer science major (way back in 1974).
Conference Details:
Date:
Saturday, January 26, 2019
Tickets
Tickets are available on a sliding scale ($10-$150), with scholarships available.
Sponsors
Mills College, MailChimp, Pandora, Mozilla, Social Interest Solutions, Chan Zuckerberg Initiative, Slack, Cisco, Wikimedia Foundation, AnitaB.Org, Yelp, Kapor Center, Handshake, NewRelic, Meraki, Atlassian, Marqeta, Abstract, and Applitools
Main Conference Speakers
Kaya Thomas, iOS Engineer, Slack, Mandela Schumacher-Hodge Dixon, Founder, Founder Gym, Ayori Selassie, Product Marketing Manager, Salesforce, Deldelp Medina, Director of Research and Strategy, Black and Brown Founders, Cindy Alvarez, Principal Design Researcher, Microsoft, Elizabeth Bautista, Founder of Filipinas in Computing, Miriam Aguirre, Senior VP of Engineering, Skillz, Nikole Collins-Puri, CEO, Techbridge Girls, Uriridiakoghene (Ulili) Onovakpuri, Partner, Kapor Capital.
Full list of speakers, visit our website (https://techintersections.org).
About Mills College
Located in Oakland, California, in the heart of the San Francisco Bay Area, Mills College is a nationally renowned independent liberal arts college for women with graduate programs for women and men. Ranked one of the top-tier regional universities in the West by U.S. News & World Report, Mills is also recognized as one of The Best 382 Colleges in the nation by The Princeton Review. Since 1852, we've been empowering students to become creative, independent thinkers who take and inspire action. For more information, visit www.mills.edu.
For more information, please visit techintersections.org or contact [email protected].