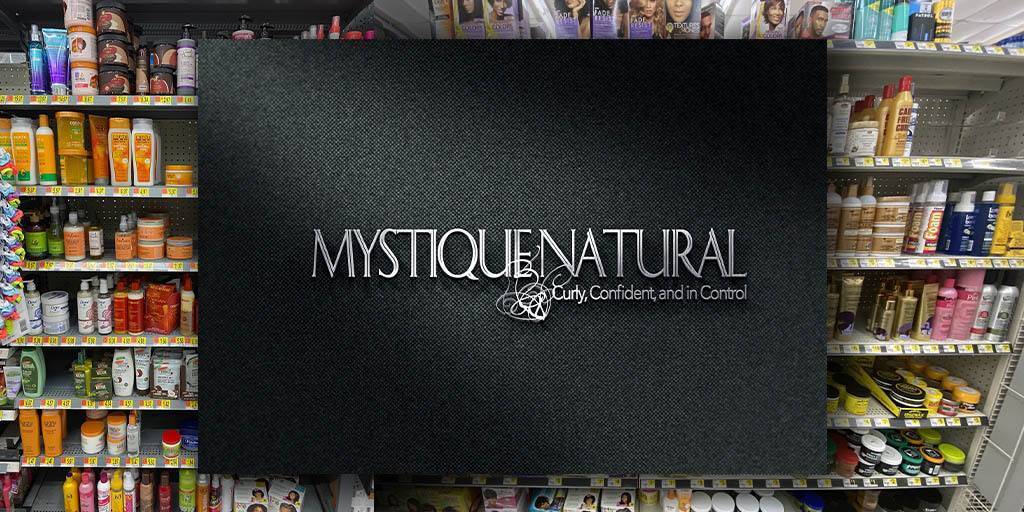 Petition
A petition to secure 50% placement of black-owned product lines on ethnic aisles in major retail stores
Mystique Natural today announced the launch of its campaign to demand stores stock 50% of their ethnic aisles with BLACK OWNED PRODUCTS in an effort to ensure equitable economic opportunities for new, existing, and aspiring business owners, who manufacture, distribute, and sell Black hair care products.
Allyson Springett, owner/artisan at Mystique Natural, is leading the campaign to address the under-representation of BLACK OWNED suppliers in major grocery, pharmacy, and beauty supply stores. Springett has reached out to several chains including Target, Walmart, CVS Pharmacy, Kroger, Family Dollar Stores, Dollar General, Walgreens, and Ulta Beauty. In an email correspondence to the aforementioned corporations, she highlighted the blatant exclusionary practices of these retailers to place black-owned products on the bottom shelves of their ethnic aisles, which gives only minimal visibility to black-owned brands.
 "From 100% of Black consumers, only 3% of Black owned businesses are able to grow generational wealth,"

"Meanwhile non-Black proprietors have dominant access to mainstream markets where Black consumers are found. This eliminates Black business owners from the entire equation of economic empowerment."

Allyson Springett

"Black people, more now than ever, are in the midst of a crisis, and this crisis is making us more aware of how our black lives need to be handled and how our black dollars matter,"

"One thing that is extremely important is the way our hair grows out of our head because this is essential to our personal awareness as black people. Therefore, it's IMPERATIVE that we have black owners of black hair care products because NO OTHER culture knows us better than we know ourselves, and that includes our hair."

Malcolm Coley, co-founder at LocNationTM.
50% of the Ethnic Aisle for Black-owned Businesses
Dedicating 50% of the ethnic aisle to Black-owned businesses would provide great advantages for BLACK owned businesses, BLACK consumers, and the BLACK community, at large.
The benefits of this new initiative would promise:
Business growth and the expansion of generational wealth for Black hair care product business owners.
Easy access to black consumers, as well as brand visibility and business sustainability for Black business owners.
Convenient support of Black-owned businesses by Black consumers;
Prolonged circulation of the black dollars within the black community, ensuring job creation, economic prosperity, and hope.
"Major retailers can no longer ignore what is important to black consumers, who are becoming more informed and more particular about how they spend their dollars. In the interest of empowering and preserving their own communities, blacks, now more than ever before, are committed to buying black and supporting black businesses. This means spending their dollars with those who cater to brown and black people, in this case, black-owned businesses that sell black hair care products."

Shon Murdock, CEO of SMG & Associates
Sign The Petition!
---
About Mystique Natural:
Mystique Natural is a natural hair care product line designed for kinky, curly, coily hair. Its products are sold online and in select salons across the United States. By offering moisture and pliability to help prevent dry brittle hair that causes breakage, Mystique Natural hair care products maximize the potential for healthy hair and optimal hair growth.