Kraken to Create America's 1st Cryptocurrency Bank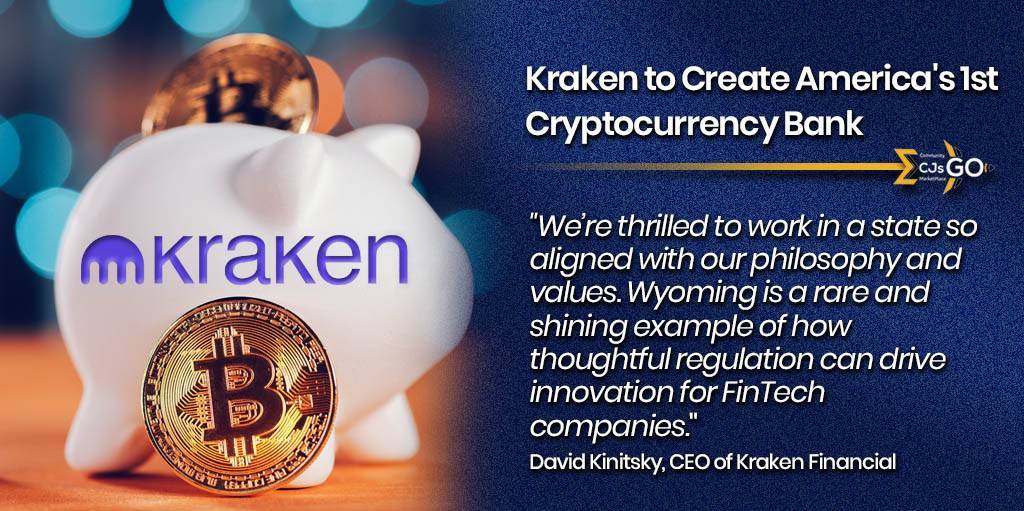 Kraken Cryptocurrency Exchange
Kraken Cryptocurrency Exchange has been approved to create America's first crypto bank. Kraken applied under Wyoming's special-purpose depository institution law HB 74, which authorized the chartering of special purpose depository institutions (SPDIs).
"We're thrilled to work in a state so aligned with our philosophy and values. Wyoming is a rare and shining example of how thoughtful regulation can drive innovation for FinTech companies."
David Kinitsky, CEO of Kraken Financial
NEW: Kraken Wins Bank Charter Approvalhttps://t.co/NnJTMWQJQZ

— Kraken Exchange (@krakenfx) September 16, 2020
Years in the Making
Kraken applied to become an SPDI charter years ago and will start to operate locally but eventually globally. The SPDI bank is a custody bank but for digital assets like cryptocurrencies.
Independence
This  bank charter permits Kraken to operate an independent bank which will reduce Kraken's reliance on third-party financial institutions and allows the exchange to provide deposit-taking, custody and fiduciary services for digital assets.
Will you be opening up an account? Let us know what you think in the coments.