Nasdaq to Begin Dissemination of BLX & ELX Indexes Which Could Help Solve Market Manipulation Concerns.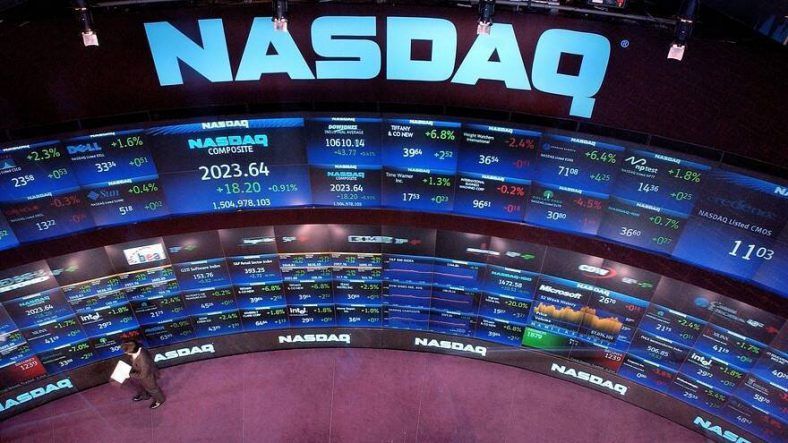 WHY IS THIS IMPORTANT?
This move could help solve regulators concerns about bitcoin market manipulation. The Securities and Exchange Commission (SEC) rejected the applications of several Bitcoin ETF's fearing market manipulation. This moves may help to ensure more stable and transparent crypto pricing indexes.
Effective Monday, February 25, 2019, Nasdaq, through its data dissemination relationship with Brave New Coin, will send real-time Bitcoin and Ethereum index level information on the Nasdaq Global Index Data ServiceSM (GIDS)
The Bitcoin Liquid Index (BLX) and the Ethereum Liquid Index (ELX) are each designed to provide a real-time spot or reference rate for the price of 1 BTC and 1 ETH respectively, quoted in USD, and based on the most liquid ends of their markets. Both indices are calculated using a methodology that has been independently audited against key IOSCO principles.
The BLX is one of the most widely-referenced BTC indices among crypto traders and has been calculated back to 2010. Likewise, the ELX has been calculated back to 2014.
Effective Monday, February 25, 2019, data recipients will receive real-time index information from the proprietary GIDS data feed with the following attributes:
| Instrument ID | Instrument Name | Currency | Frequency | FP Type |
| --- | --- | --- | --- | --- |
| BLX | Bitcoin Liquid Index | USD | 30 sec | I |
| ELX | Ethereum Liquid Index | USD | 30 sec | I |
In addition to the real-time tick messages, Nasdaq will support the following directory messages on GIDS:
Equities Summary (Message Type F): Disseminated at the end of the U.S. and European trading session to relay the summary of the current trading day's activity for an equity index.
Index Directory (Message Type R): Disseminated at the start of each day to relay basic index information.
The Nasdaq is going to list #Bitcoin & #Ethereum indices!! The herd is coming. A #BTC & #ETH ETF will be next. @APompliano #crypto #blockchain #cryptocurrency #digitalasset https://t.co/Zayz9avkLB

— Roland (@rolandstautz) February 14, 2019