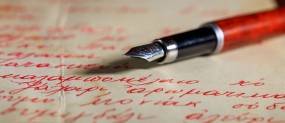 Letter from The Marianne Williamson Campaign
Maurice Daniel here – Marianne's Campaign Manager.

I have something important to discuss with you. As you know the DNC has set a threshold of 65,000 unique donors for candidates to get into the debates. But I just read a news story where a DC influencer was actually quoted as saying that allowing "outsiders" like Marianne into the debates would "diminish everyone on the stage" and take time away from the career politicians. [See Story Here]
It is critical that Marianne's voice be heard and that she be allowed to share her vision of a better America on the national debate stage. Can you donate even $1 right now to help make sure that happens?
DC politicos should not be in the business of picking our contenders before voters have spoken, decided or heard from candidates. In order to put our country on the right track, we must have candidates that represent more than the same DC insider political class. We need dramatically new thinking that will propel us beyond the toxic environment in which we find ourselves. Having Marianne in the debates, injecting new ideas, challenging the status quo and proposing new approaches are essential steps in this process. As Marianne says, "America can handle listening to more than a few people."

So WE NEED YOUR HELP NOW. Marianne is your voice. Help her amplify your voice. Call 3 of your friends today who have not donated to ask them to give, $5, $3, or even $1 so she can reach her 65,000 donor goal. We are about one-third of the way there but we need your help now.

DISCLAIMER OF ENDORSEMENT
The editorial staff has donated to the campaign.  The author believes that the inclusion of Marianne Williamson's message of love, equality and financial empowerment of the oppressed will elevate the 2020 Presidential debate conversation. 
Any reference in this website to any person, or organization, or activities, products, or services related to such person or organization, or any linkages from this web site to the web site of another party, do not constitute or imply the endorsement, recommendation, or favoring.