GrinCon US Conference ☠ Warning Experienced Traders only $4.40 USDT ☠
Update V4
The inaugural Grincon U.S. conference hosted by Boost VC, at Tim Draper's Hero City co-working space took place on January 28, 2019.  Our analysts patiently waited in eager anticipation the video footage and finally the full conference has been released. Enjoy!  No work will be getting done around here until the viewing is over.  Grin Data
GrinCon US Conference

Grincon U.S. 2019 Introduction by BlockCypher
20:15

Grincon U.S. 2019 Layperson's Intro to Grin, Grin Value Prop & Governance
21:33

Grincon U.S. 2019 Grin Privacy and Scaling
05:10

Grincon U.S. 2019 Taariq Lewis and Dan Boneh
31:10

Grincon U.S.2019 Scriptless Scripts
28:55

Grincon U.S. 2019 Potential Grin Use Cases
23:36

Grincon U.S.2019 Lightening Round
26:29

Grincon U.S. 2019 Grin Security Audit Results
14:07

Grincon U.S. 2019 How to Mine Grin
20:22

Grincon U.S. 2019 Grin Security and Operations
18:32

Grincon U.S.2019 Accumulators
36:38

Grincon U.S. 2019 Grin Proof of Work
40:05

Grincon U.S. 2019 The Future of Grin
10:49

Grincon U.S. 2019 Privacy Use Cases - Investor perspective
33:02
Grin open for trading on Bitforex $3.65 USDT.  Warning Experienced Traders only 
Update V3 Getting the Duffle Bags Ready.
If I don't do nuthin' I'mma ball,  I'm countin' all day like the clock on the wall, Now go and get your money little duffle bag boy.
☠ Warning Experienced Traders only ☠
1/19/2019  9:30PM Grin currently trading on Bitforex  $3.41 USDT.  Our analysts who really love this project are getting the small duffle bags ready in eager anticipation of a low entry for short to mid-tern trading gains, now that some of the initial hype has worn off knocking -97% off of the price.
Grin, designed to be a real currency and not a store of value like Bitcoin which has a finite amount, has an infinite amount of coins with a linear supply schedule. Grin is for using not holding in hopes of it mooning and becoming rich.  Sing it, Wayne.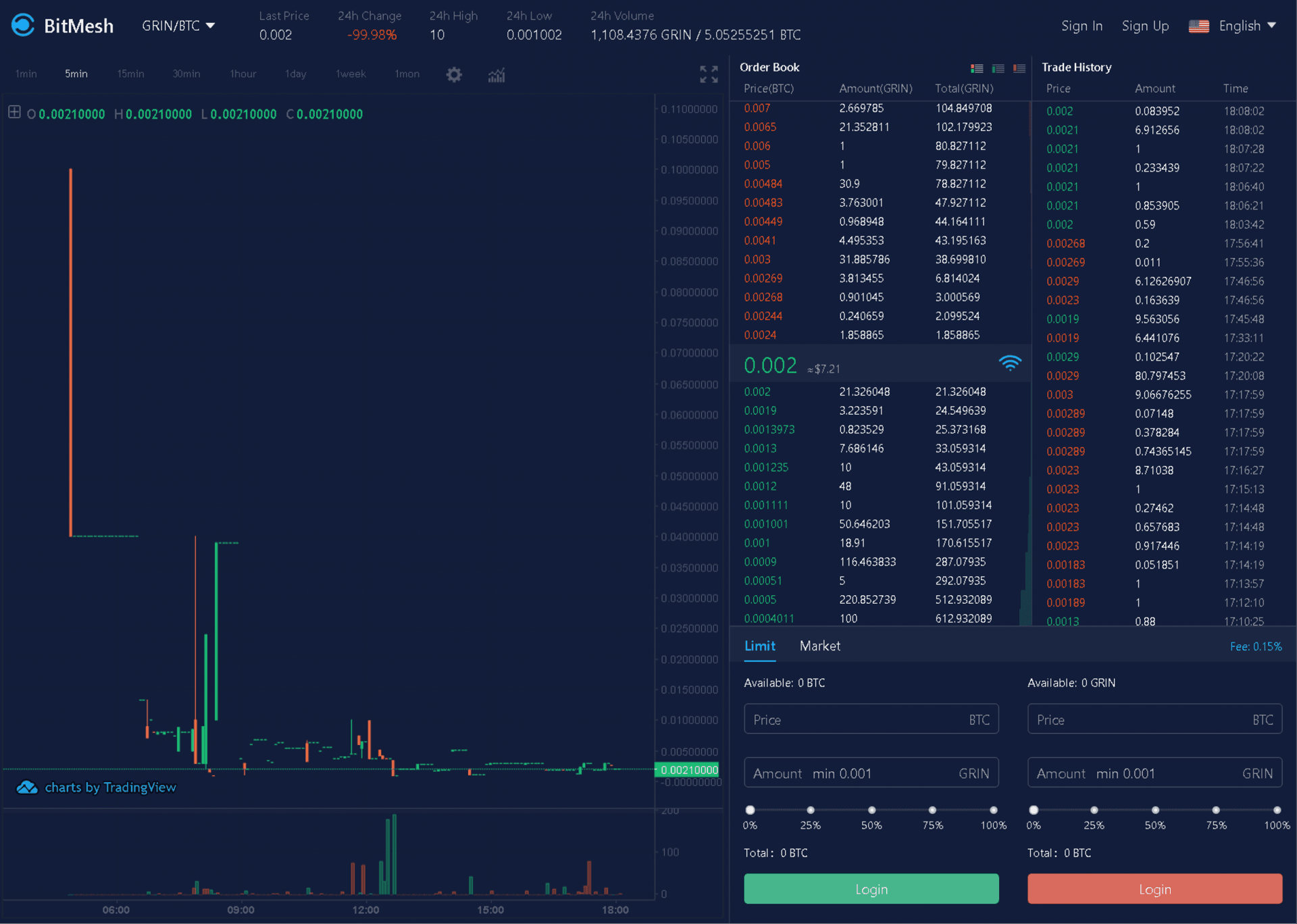 ---
What's Grin?
Grin is an open source software project that implements a MimbleWimble (Original Whitepaper)  (Andrew Poelstra WhitePaper) blockchain and fills the gaps required for a full blockchain and cryptocurrency deployment.
Grin has a largely anonymous team, no founders' rewards, and a community spirit reminiscent to the early days of Bitcoin, when people cared about creating something useful rather than big bank involvement and kicking butt on Binance and Bitmex.
The main goal and characteristics of the Grin project are:
Privacy by default. This enables complete fungibility without precluding the ability to selectively disclose information as needed.
Scales mostly with the number of users and minimally with the number of transactions, resulting in a large space saving compared to other blockchains.
Strong and proven cryptography. MimbleWimble only relies on Elliptic Curve Cryptography which has been tried and tested for decades.
Design simplicity makes it easy to audit and maintain over time.
Community driven, encouraging mining decentralization.
Grin is able to build transactions that are completely opaque but can still be properly validated. And by generalizing those properties to blocks, it eliminates a large amount of blockchain data, allowing for great scaling and fast sync of new peers.
Grin is not controlled by any company, foundation or individual and the coin distribution has been designed to be as fair as possible.  "Electronic transactions for all. Without censorship or restrictions".
Private
Grin has no amounts and no addresses. Transactions can be trivially aggregated. To hide where a newly created transaction comes from, it gets relayed privately (a "random walk") among peers before it is publicly announced
Scalable
MimbleWimble leverages cryptography to allow most of the past transaction data to be removed. This guarantees Grin won't crumble under its own weight in the long term.
Open
Grin is developed openly, by developers distributed all over the world. It's not controlled by any company, foundation or individual. The coin distribution is designed to be as fair (but not gratis) as is known to be possible.
Grin and Mimblewimble

Mimblewimble and Scriptless Scripts | Andrew Poelstra (Blockstream) | RWC 2018
29:30

How to Mine GrinCoin on Windows - Launches January 15th, 2019
07:21

MimbleWimble with Andrew Poelstra
49:22

Bitcoin Q&A: MimbleWimble and Schnorr signatures
05:41

Intro to Mimblewimble and Grin by Council Member Jasper van Maarel
24:01
Extra Info:
Origin of the name Mimblewimble:
Mimblewimble – The Tongue-Tying Curse (Mimblewimble), also known as the Tongue-Tying Spell, binds the target's tongue to keep him or her from talking about a specific subject. This feature also allows one to prevent the victim from incanting, and hence—like the Silencing Charm—it is useful when dueling (though could be overcome with more advanced magic). It is covered in the book Curses and Counter-Curses.