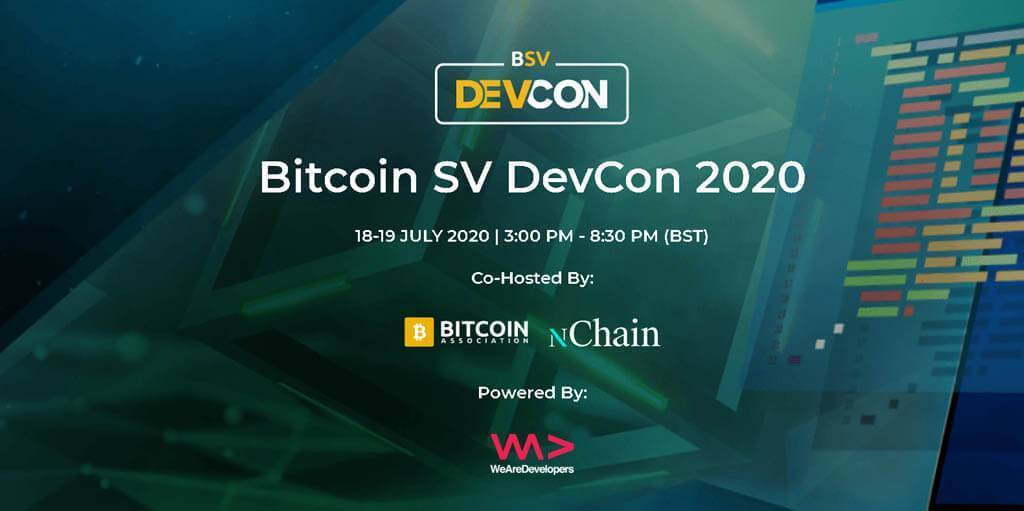 Bitcoin Association, the international industry body that works to advance business with Bitcoin SV in partnership with WeAreDevelopers and nChain,  invites you to attend Bitcoin SV DevCon 2020 – a two-day free virtual developer conference – on July 18-19
The weekend-long virtual event will feature leaders from across the Bitcoin SV ecosystem teaching sessions to educate and upskill developers interested in working on the Bitcoin SV blockchain.
The presentations will cover topics designed to provide foundational knowledge of the Bitcoin network and its programming language (Bitcoin Script), as well as the practical understanding necessary to begin building powerful applications on the blockchain. Attendees will also be treated to a fireside chat with Dr. Craig S. Wright, who will discuss the origins of Bitcoin Script and the potential it represents for future blockchain endeavors.
To meet the growing interest in Bitcoin SV development, Bitcoin Association is proud to partner on this first Bitcoin SV DevCon with WeAreDevelopers, a leading online community platform for developers, with a track record of producing best in class educational resources and events, and nChain, the global leader in research and development of enterprise-grade blockchain solutions.